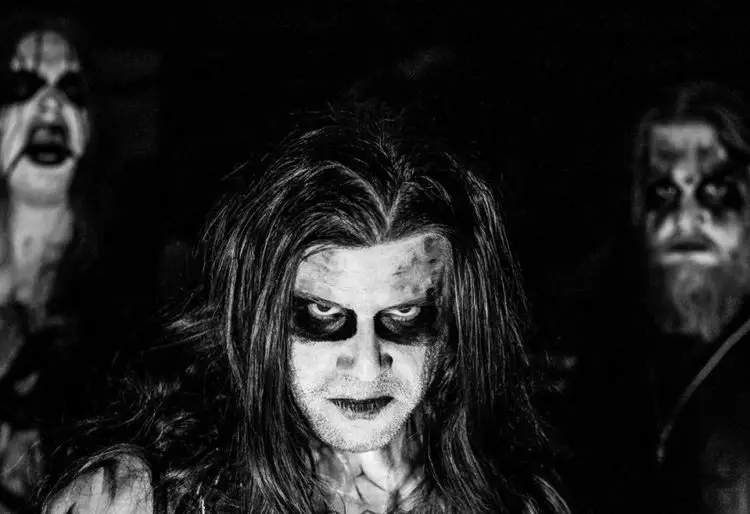 Ohio-based Ferocious Records is proud to announce the signing of Swedish Black Metal kingpins RIMFROST for a new album this coming fall. A music video for the single "Bloodnight" is now available.
Emerging from the small Swedish town of Hagfors in Summer 2002, RIMFROST began unleashing their ferocious brand of black metal on the world. In 2005 the EP A Journey to a Greater End was released and met with critical acclaim. They followed this with the full length A Frozen World Unknown in 2006. Heavily influenced by Black Metal giants IMMORTAL, the album has been called "the best IMMORTAL album since The Heart Of Winter.
It gained the attention of renowned label Season of Mist who released their follow up Veraldar Nagli in late 2009. The album, which Metalsucks referred to as "hands down one of the best records of 2010", was met with universal acclaim. A self-titled effort was released in 2015 by Non Serviam.
"I've been a fan of RIMFROST since they began so it's truly an honor to release their next album", said Ferocious chief Dylann DeAnna. "I must say it's their best, coldest to date!".
The first cut of the new RIMFROST material is the release of "Bloodnight." A music video has also been shot, and it can be seen below.
Hravn of RIMFROST had this to say about the song: "'Bloodnight' captures the natural direction RIMFROST takes, as a developing band and musicians. The heavy metal spirit is more prominent as well, in our eyes the hardest, toughest kind of metal you can get, with a mix of Black and Death Metal. The true Swedish way of course."
"And I must really point out our excitement to have the chance to work with Ferocious Records and their drive and engagement that is quite rare nowadays. And we are thrilled to be able to get more in touch with the American audience."
More details about the new album forthcoming…