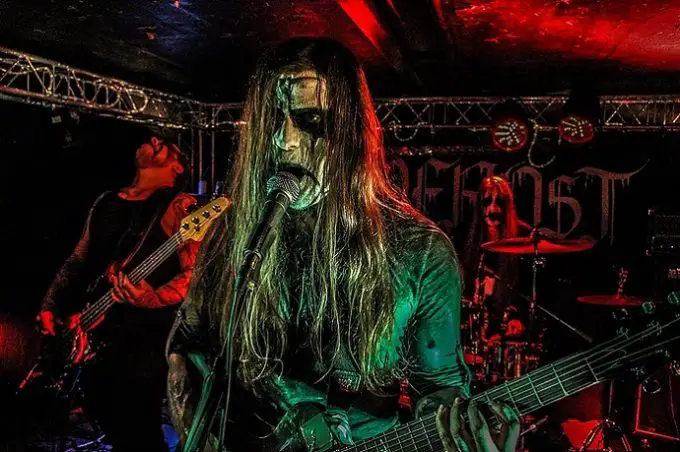 On the 10th of August the dead will rise from their graves and eat the living! Swedish metal act RIMFROST will release their brand new music video "Bloodnight". Below you can watch the first teaser for the upcoming video.
Pre-order for the song will start as of 6th of August on all major streaming services.
Emerging from the small Swedish town of Hagfors in Summer 2003, RIMFROST quickly began unleashing their ferocious brand of black metal on the world.
That same year they released their first demo "Unredeemed Demons" which showed the bands incredible potential and quickly spread through the black metal underground. This was followed up by the 2005 EP "A Journey to a Greater End" which was met with critical acclaim and led to performances across Scandinavia including an appearance at Inferno Fest in Oslo, Norway alongside Emperor, Marduk, Keep of Kalessin, Carpathian Forest, and many others.
The band released their debut full length "A Frozen World Unknown" which has become a classic in the black metal underground, in 2006. The album gained the attention of renowned label Season of Mist who released their follow up "Veraldar Nagli" in late 2009. The album, which Metalsucks referred to as "hands down one of the best records of 2010" was met with near universal acclaim.
After a several year hiatus RIMFROST emerged once again and released their long awaited selftitled new album on Non Servium Records in 2016 and began the busiest year in the band's history. RIMFROST are holding the pulse of Swedish black metal, kick-starting it into a new era. Having recently partnered with Extreme Management group and nearing the completion of their highly anticipated fourth record, these Swedes are ready to freeze the metal world over and claim it for their own.