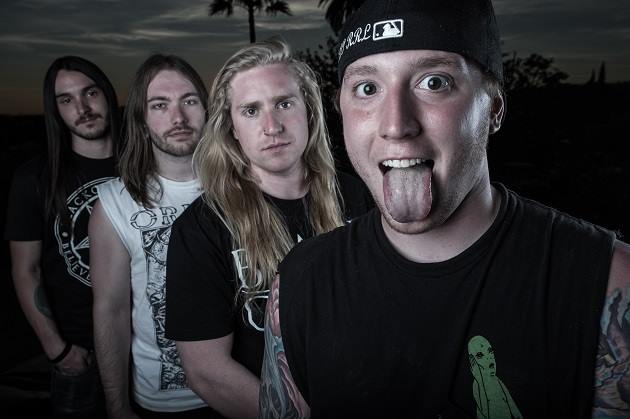 Bay Area technical death core metallers, RINGS OF SATURN, arrive back on the scene to release their fourth full length studio album "Ultu Ulla" on July 28th via Nuclear Blast Records. The alien death core quartet present an entirely new and esoteric proposition to heavy metal. Last Friday, the second single "Parallel Shift" was released via a lyrics video. You can check it out here. Now, the band released an exclusive guitar play-through of the new track. You can check out the video below.
"Ultu Ulla" Track Listing:
1. Servant of this Sentience
2. Parallel Shift
3. Unhallowed
4. Immemorial Essence
5. The Relic
6. Margidda
7. Harvest
8. The Macrocosm
9. Prognosis Confirmed
10. Inadequate
The hallucination inducing cover artwork was completed once again by Mark Cooper of Mind Rape Art. Made-up of a 3-piece painting that continues the story from the 2-piece artwork from "Lugal Ki En". Cooper fuses the band's musical and conceptual ideas forming a piece of art that embodies the complexity of the bands music.