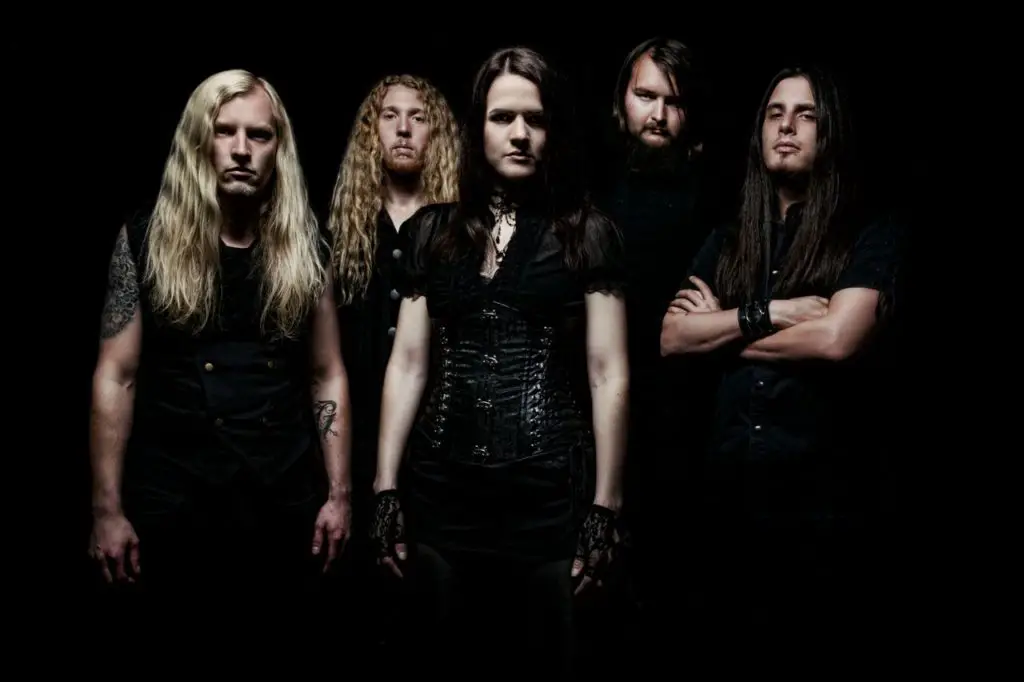 Since the spring release of their sophomore album "Ambition's Price," the Sacramento, California-based symphonic metal quintet GRAVESHADOW has toured the Western United States extensively, first with Sirenia and Threat Signal and then again earlier this summer on their first headlining tour. Now, the band announced their third leg of dates in support of the record, a 10-day trek in September that includes six Texas shows, their first-ever appearance in Denver and a performance in Ciudad Juarez, Mexico alongside former Nightwish vocalist Tarja Turunen. Upon their return to Sacramento, GRAVESHADOW will then perform alongside the legendary Brazilian power metal act Angra. See below for the full itinerary.
Says guitarist Will Walker, "We are thrilled to announce that we will once again be returning to some of our favorite southwestern cities and heading to Colorado for the first time. What's more, we cannot truly express how honored and excited we are to share the stage with such a prolific and talented singer as Tarja Turunen. This will be one for the books. Can't wait to see you all out there!"
Upon its release last month, "Ambition's Price" – GRAVESHADOW's M-Theory Audio debut – appeared on Billboard's Top New Artists (Heatseekers), Current Hard Music and Top Independent Albums charts. The record, which sees the group deftly mix symphonic and gothic metal with elements of doom, thrash and epic progressive power metal, was mixed by Armand John Anthony (Night Demon, Gygax) and mastered by Colin Davis (Deeds of Flesh, Decrepit Birth). The cover was designed by Serbian fantasy artist Dusan Markovic (Jag Panzer, Mystic Prophecy).
GRAVESHADOW recently released a music video for the song "Warchief," which serves as the closing chapter of their "Call Of The Frostwolves" trilogy. The clip, which was directed by Mike Sloat (Testament, Machine Head), can be seen below.
GRAVESHADOW on tour:
9/14 Bisbee, AZ – The Quarry
9/15 Ciudad Juarez, MX – Teatro Paso del Nort (w/ Tarja)
9/16 San Antonio, TX – Fitzgerald's
9/17 Austin, TX – Come and Take It Live
9/19 Houston, TX – Acadia
9/20 Dallas, TX – Braindead Brew
9/21 San Angelo, TX – The Deadhorse
9/22 El Paso, TX – RCBG Thunderbird
9/23 Denver, CO – Lion's Lair
9/28 Sacramento, CA – Holy Diver (w/ Angra)