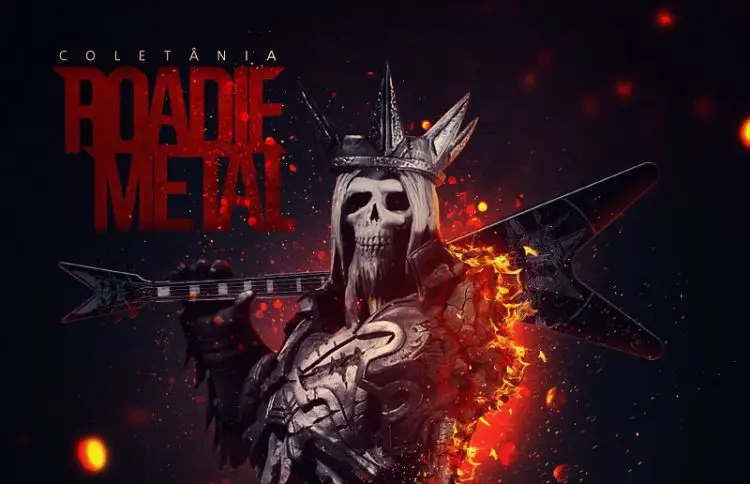 Streaming platforms users can now check the most recent release from Roadie Metal. The traditional compilation from Roadie Metal can now be enjoyed on Spotify, Dezzer, iTunes, Google PLay, Napster, Tidal, Amazon Music and many other platforms.
After the last edition's physical distribution, "Roadie Metal Vol.11", it was officially announced that the material is available in its entirety for streaming in all the above mentioned platforms. In this edition, the listener will have the pleasure to get to know and listen to 29 brazilian bands, from all over the country and playing many different styles. From Classic Rock to the most brutal form of Black Metal, you'll have the chance to experience a journey that proves that Brazilian Metal is full of bands of high quality and potential.
We ask listeners to, after hearing our collection, support and follow the bands that you liked the most, because that way we strengthen our scene! Now get over there and enjoy this amazing release.
Tracklisting Disc 01:
01 – Death Chaos – Through the Eyes of Brutality
02 – Ravenous Mob – The Enemy Undying
03 – Living Louder – The Crow
04 – Reffugo – Reffugo
05 – Born To Kill – Goodbye Soldier
06 – WarAge – Torture
07 – Rhegia – Shadow Warrior
08 – Lusferus – Luciférico Hino
09 – Anguere – Cadeia
10 – Tiberius Project – You Bitch!
11 – Libertad – Closed Fists
12 – Sentinelas do Rei – Rios do Deserto
13 – Novo Chão – Terra Dos Homens
14 – War Machine – A New Kind
15 – War Eternal – Burning Alive
Tracklisting Disc 02:
01 – Krakkenspit – Fear My Name
02 – Medicine For Pain – Vendida Como Bonecas
03 – Heavenless – The Reclaim
04 – Torturizer – Slaughtersouse
05 – DialHard – Now You're Free
06 – Epitah – Something Better Than God
07 – Cromata – Resigned in Blood
08 – Mamute – The End
09 – The Damned Human Flash – Inferno
10 – In Soulitary – Hollow
11 – LoneHunter – Eternal Time
12 – Zero Hora – Batina do Papa
13 – CxDxM – Como Um Muro Inatingível
14 – Obscured by The Clouds – Ethereal