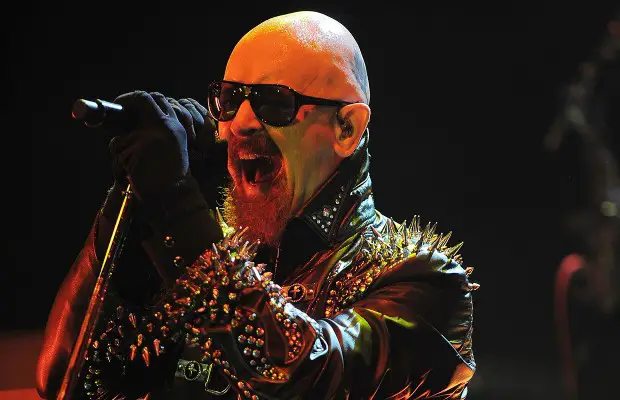 In new interview with NME, Rob Halford was asked if he is disappointed that JUDAS PRIEST hasn't been inducted into the Rock And Roll Hall Of Fame yet.
"I've always admired it," he responded. "The Rock And Roll Hall Of Fame isn't any different from those other institutions they have in America, like the one for football, where you'll always get some people complaining one player deserves to be there over another.
"Emotions always run high whenever these awards take place. But I've always supported it — only because of the company we'd be in.
"I think if any metal band deserves to be in the Rock And Roll Hall Of Fame, it's PRIEST," Halford added. "And beyond that, there needs to be more metal there, because there's not enough."
Rock Hall rules state that artists become eligible 25 years after their first records were released, but the Hall also claims that other "criteria include the influence and significance of the artists' contributions to the development and perpetuation of rock 'n' roll," which is, of course, open to interpretation.
Iconic bands like PRIEST, IRON MAIDEN and MOTÖRHEAD have yet to be recognized by the institution, which inducted GUNS N' ROSES in that group's first year of eligibility.
In 2018, IRON MAIDEN frontman Bruce Dickinson was asked by a fan if he thinks his band should be inducted into the Rock & Roll Hall of Fame.
He responded: "Absolutely… I actually think the Rock & Roll Hall of Fame is an utter and complete load of bollocks, to be honest with you.
"It's run by a bunch of sanctimonious bloody Americans who wouldn't know rock and roll if it hit them in the face. They need to stop taking Prozac and start drinking f**king beer."