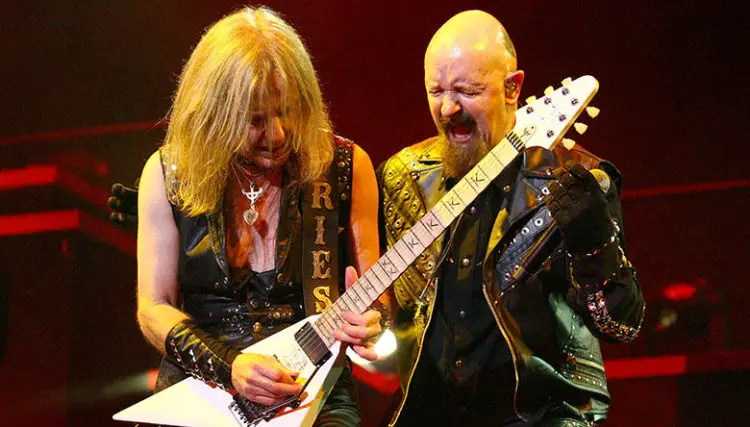 In a new interview with Billboard, JUDAS PRIEST's Ian Hill and Rob Halford said that they would be happy to stand alongside founding guitarist K.K. Downing at a hypothetical Rock And Roll Hall Of Fame induction later this year.
"It's not a problem to us, no," said Hill. "Ken was an integral part of this band for a very, very long time. He deserves to be there along with the rest of us." Halford added, "It won't be as awkward as Ace [Frehley] and Peter [Criss with KISS's Rock Hall induction]. I don't think it'll be awkward at all. I think you have to let all of that go because it's the night that matters. It's the moment that matters — but, again, the proverbial saying, we'll cross that bridge when we get to it."
JUDAS PRIEST was on the ballot for Rock Hall induction in 2020, but failed to receive enough votes to make that year's class.
Halford recently released a video message asking fans to vote for them after being nominated for the Rock And Roll Hall Of Fame induction for the third time.
He said in a video message: "Hello heavy metal maniacs. As JUDAS PRIEST continues to celebrate our ongoing 50th anniversary, we're absolutely thrilled and stoked and amped to be nominated for the 2022 Rock And Roll Hall Of Fame. And so we know you, our beautiful heavy metal maniacs from all around the world, will dominate the daily voting that goes on from now until April the 29th and get some more heavy metal into the hallowed halls of fame. Oh, yeah!"