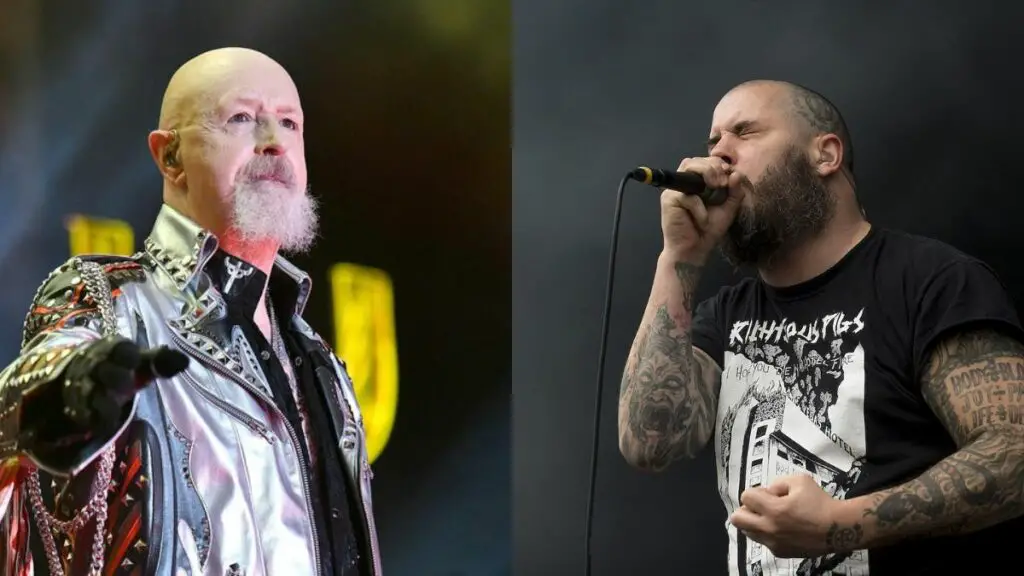 JUDAS PRIEST frontman Rob Halford has shared his thoughts on recently announced PANTERA reunion show with surviving members Philip Anselmo and Rex Brown, who will unite with guitarist Zakk Wylde (OZZY OSBOURNE, BLACK LABEL SOCIETY) and drummer Charlie Benante (ANTHRAX) for a world tour under the PANTERA banner.
In an interview with "Cutter's RockCast," Halford said: "Is this PANTERA thing gonna be amazing or what? We're gonna be doing the first show together [at this year's edition of Mexico's Hell & Heaven Metal Fest]."
He also went on to say that Wylde and Benante are "the right people" to step in for Dimebag and Vinnie Paul. "If you know about the way Charlie feels about PANTERA, you know the way Zakk feels, the skill that they both have to do the songs justice."
"Man, this is important — it's important. And Phil's voice is the voice of PANTERA. What Rex does is as important? So, what's not to love about this really special moment that we're all gonna go nuts? I can't wait to hear Zakk start churning out [starts humming 'Walk' riff].
"I'm gonna be on the side of the stage, 'cause we're both on the same bill that night. I'm gonna be banging my head like a maniac. I'm so happy for them."
As previously reported, ANTHRAX drummer Charlie Benante and OZZY OSBOURNE guitarist Zakk Wylde will join PANTERA's surviving members on a reunion tour.
According to Billboard, the lineup has been given a green light by the estates of the band's founders, drummer Vincent "Vinnie Paul" Abbott and guitarist "Dimebag" Darrell Abbott, as well as Brown, who last year said Wylde wouldn't tour with PANTERA if a reunion were to happen. It's unclear what changed his mind.
Anselmo and Brown have signed with Artist Group International to book their North American dates. Dennis Arfa and Peter Pappalardo will be the responsible agents.