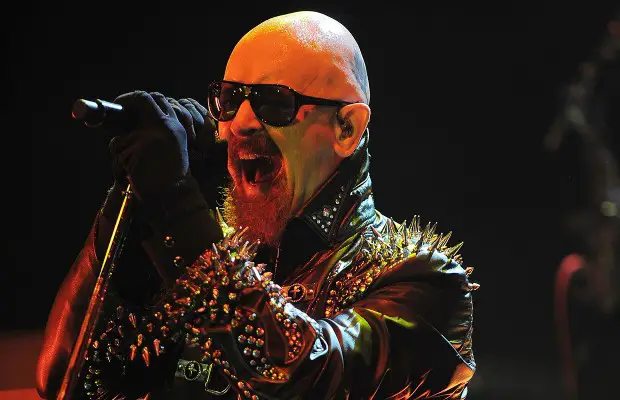 Rob Halford says that he is open to perform songs written and recorded during the years when JUDAS PRIEST was fronted by his replacement, Tim "Ripper" Owens.
When asked by Metal Hammer if PRIEST will ever play songs from the Owens era, Halford responded: "Why not? Those records, Jugulator and Demolition, are both part of the great history of JUDAS PRIEST. And Tim is a good friend of mine. I've never done any of the songs that he sang on, but I'd definitely have a crack at them.
He continued: "I'm up for that. When? It could happen at any time; it wouldn't need to be an anniversary. Before we go onstage, we have a jam, and that's time when ideas from leftfield are thrown around. That's probably how we'll do it. It'll just happen and it'll be brilliant."
PRIEST recently uploaded a video on the band's nomination for the Rock And Roll Hall of Fame. The clip contains some of PRIEST's best-known songs and includes facts about the group's 50-year career.
The top vote-getters will be announced in January and inducted May 2, 2020 at a ceremony at Cleveland's Public Hall.