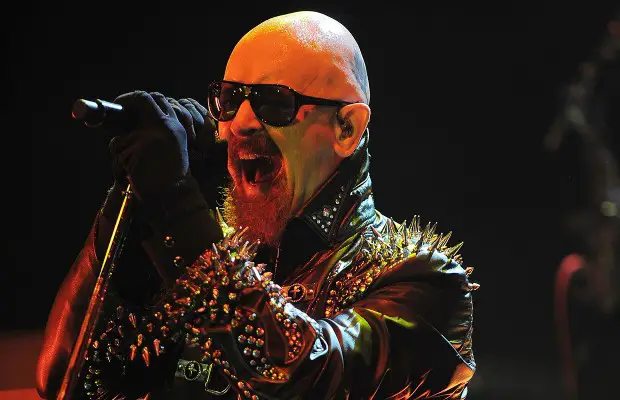 In an interview with Ayo of the 97.1 The Eagle radio station, JUDAS PRIEST frontman Rob Halford talked about Glenn Tipton's health, saying he's "still fully immersed" in the world of JUDAS PRIEST.
He said: "It's always important to remember that Glenn is still fully immersed in JUDAS PRIEST. JUDAS PRIEST is Glenn and Ian [Hill, bass] and Scott [Travis, drums] and Richie [Faulkner, guitar] and myself… And Andy is doing great work for the band. 
"Glenn is back home in the U.K., and every day he's usually in the studio coming up with this riff and that riff that we put together in the vaults so we can prepare for the next bunch of songs we're gonna make.
"The songwriting aspect has always been on a triple level, because the guitar angle of writing that Glenn created will be different to the way that Richie would [approach his ideas]," he continued. "If you listen to some of those early songs that PRIEST did where it was two people working together or just one person, there would be a different texture to the songs. And then we made the conscious decision to write as a trio, as writers. So, yeah, that's the way we make our metal."
Tipton announced his retirement from touring in February 2018 after revealing his unfortunate diagnosis of Parkinson's disease. He passed on the torch to the producer of the Firepower album, Andy Sneap.