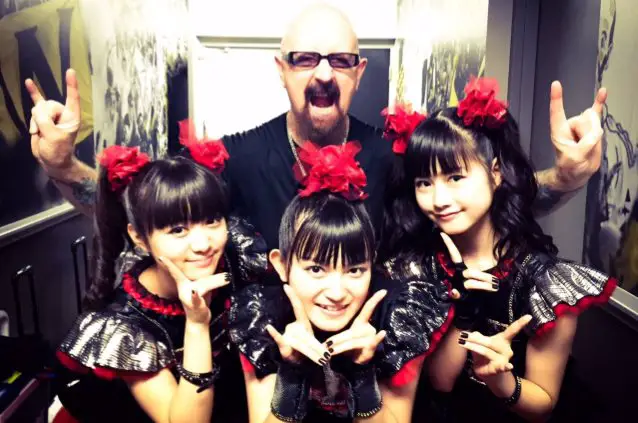 JUDAS PRIEST frontman Rob Halford will join BABYMETAL on stage for their performance at the 2016 Alternative Press Music Awards.
BABYMETAL's Su-Metal states: "I am extremely thrilled that BABYMETAL is nominated among a great list of other bands for 'Best International Band'. I am above ecstatic seeing how we have been able to connect with our fans from across the globe through our music, surpassing language barriers and just making it to far places all over the world on our tours. I just hope that we, BABYMETAL, will be able to continue to bring our music to more people worldwide, here on out."
Each Alternative Press Music Awards show has featured some of the greatest artists in modern music, ranging from today's biggest rock stars such as FALL OUT BOY, PARAMORE, PANIC! AT THE DISCO and WEEZER, to musical legends such as AEROSMITH's Joe Perry, Slash, JOAN JETT & THE BLACKHEARTS, SMASHING PUMPKINS and Ice-T.