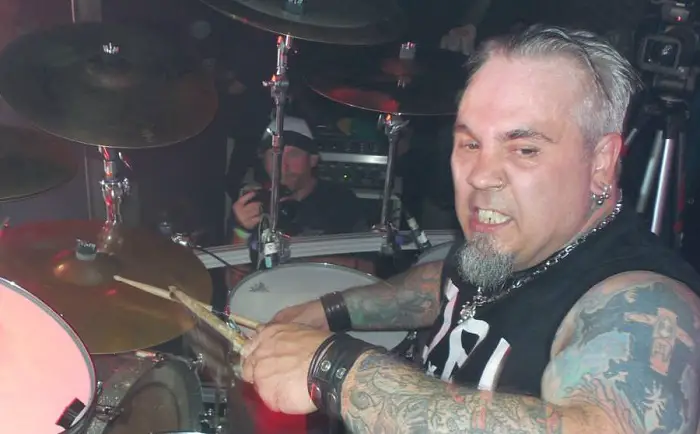 Former PANTERA singer Philip Anselmo has come under fire after a video surfaced of him throwing a n*zi salute to the crowd before screaming "white power!".
This happened last Friday on January 22 at the fifth annual Dimebash event at Lucky Strike Live in Hollywood. The event featured iconic musicians like former PANTERA bassist Rex Brown, FOO FIGHTERS frontman Dave Grohl, METALLICA bassist Robert Trujillo and many others.
Several notable musicians have come out and criticized Anselmo for his actions, including Robb Flynn, who described Anselmo's behavior as "fucking wrong" in an eleven-minute video response to the incident.
Now, former MACHINE HEAD drummer Chris Kontos has offered his opinion on the accident, saying that both Flynn and Anselmo are "fucking dumbass self-centered blowhards" who "seem to be full of crap."
He posted a following message on his Facebook page: