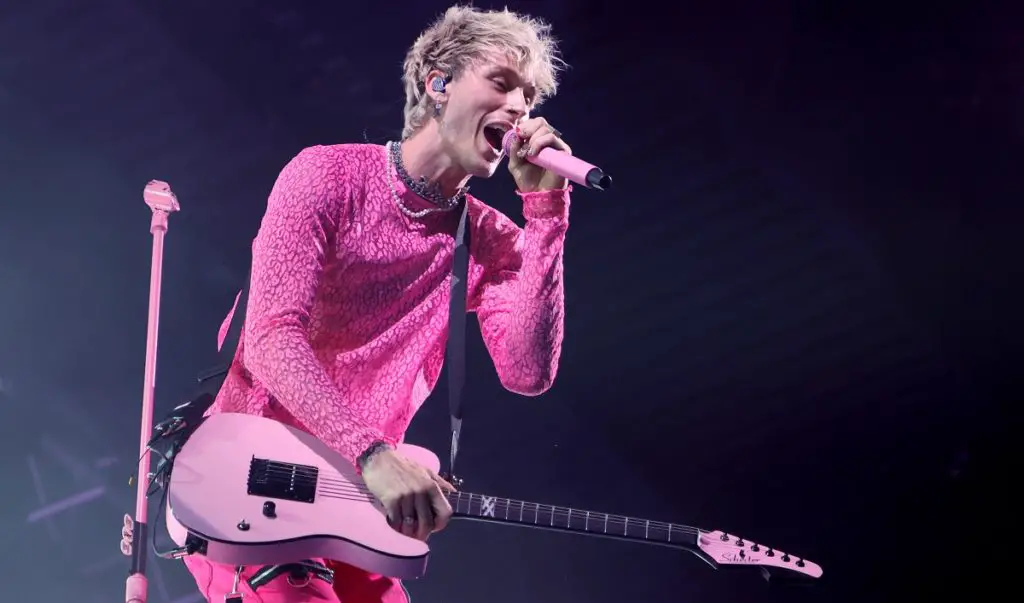 The Rock and Roll Hall of Fame has announced that they'll be hosting an exhibit of Machine Gun Kelly memorabilia later this month.
According to Louder, The museum will celebrate "MGK Day" on August 13 as part of their "Right Here, Right Now" section, which explores rock's most recent chart-topping artists and their musical influences. On display will be multiple loaned items including MGK's Tickets To My Downfall outfit, his custom Cupid microphone stand, his pink microphone and his Schecter PT Model electric guitar.
The free celebration will kick off from 11am at the Rock & Roll Hall of Fame's Union Home Mortgage Plaza in Cleveland, hours before MGK's Mainstream Sellout Tour concert takes place at the FirstEnergy Stadium.
At the venue, which will be Rock and Roll Hall of Fame's Union Home Mortgage Plaza, there will also be an MGK tour merchandise booth, as well as customized MGK-themed photo booths.
For more info about the event, go to this location.