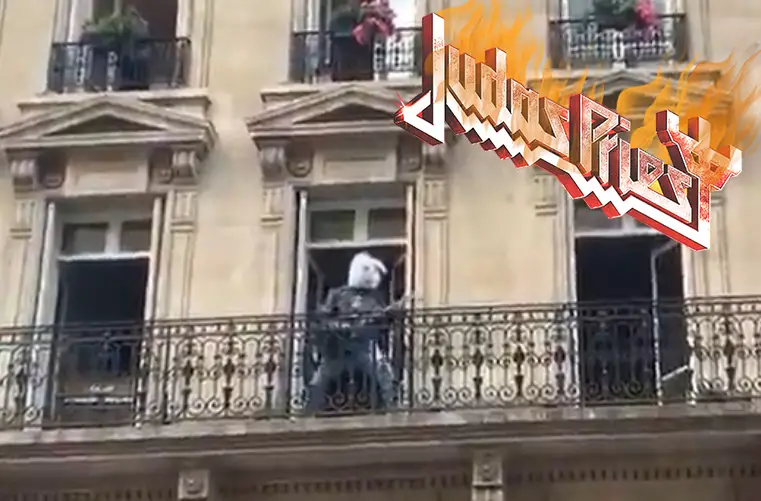 As reported over the course of last two months, residents in many European countries have been singing songs and playing instruments from their windows and balconies amid the country's continued coronavirus lockdown.
Several videos surfaced online with people all over the world singing in unision with their neighbours, blasting music on full volume, or just playing their instruments.
One such video is a guy dressed as Easter Bunny and goes by the name "Rock Bunny" who is playing JUDAS PRIEST classic "Electric Eye" on his balcony in Paris, France amid coronavirus lockdown. You can check out the video below.
You can also see "Rock Bunny" blasting SLAYER's "South of Heaven" here.
The pandemic's global death toll has reached over 197,000, while the global number of cases has surpassed 2,835,000, according to the WHO, which is the health agency of the United Nations.
One of heavy metal's all-time greats, JUDAS PRIEST will be celebrating their 50th anniversary this year with a world tour coming to the U.S. in the fall. The 50 Heavy Metal Years Tour will also feature SABATON as openers and is being fueled by the highest charting album of PRIEST's career Firepower which peaked at #5 on the Billboard 200.
Tickets for the tour are available here.