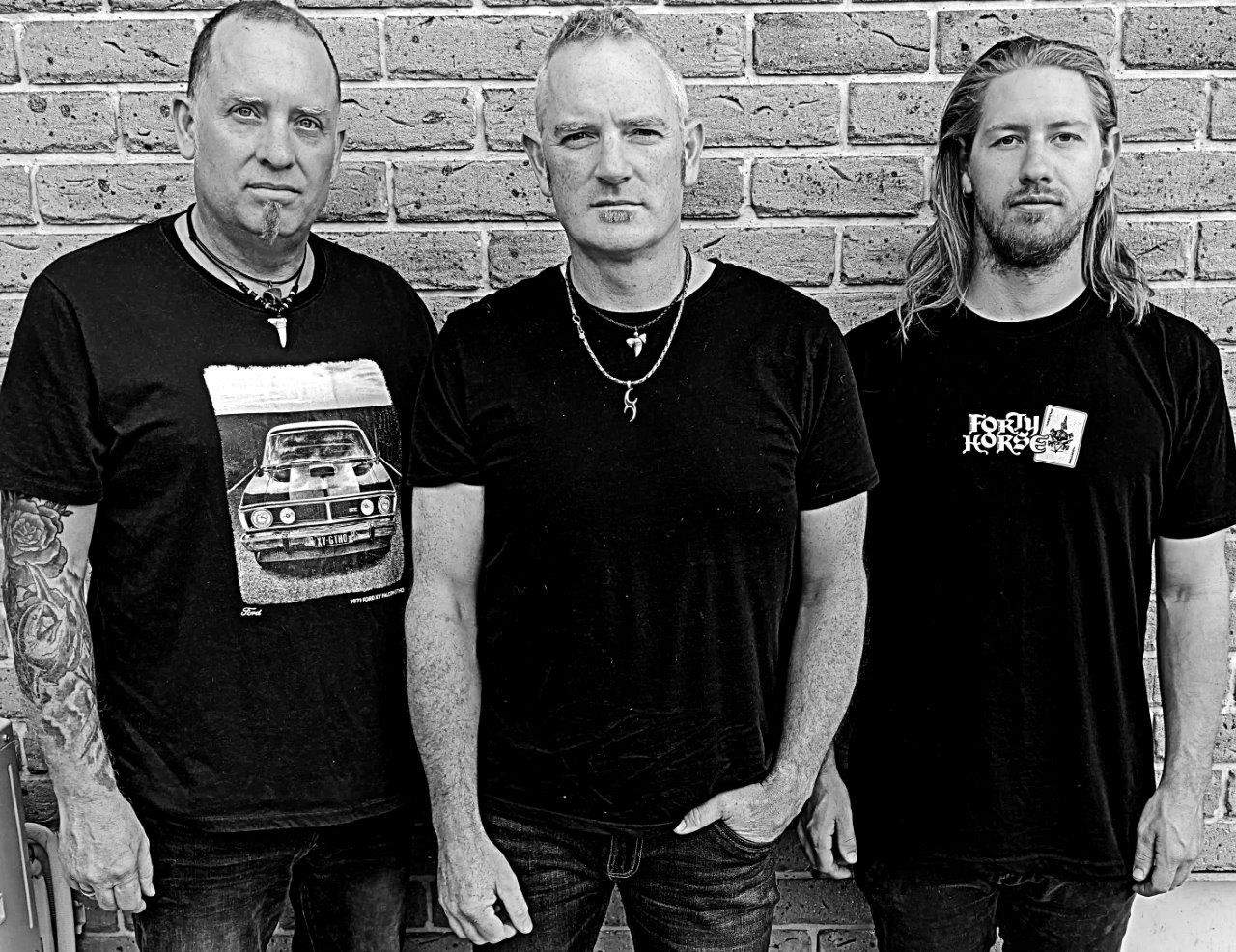 Australian hard rock band Rogue Sharks was formed in Perth Western Australia back in 1995.
In 1996, founding members, guitarist Mick Adkins and singer Blair Jones, recorded their three track EP "Lockjaw" at Apollo 10 Studio in Perth. Two of the songs, "The Rattler" and "Bonfire" are still played in their live sets. Mick moved to Tasmania in late 1996 however the lads continued to write and record original music. In 2006 they released the single "Let Me Go." This was followed in September of 2007 with the debut self-titled full-length album featuring songs from their live shows such as "Door Knocking," "Warhead," "Shark Arm Murder" and "Cyclone Tracy."
In 2010 the band released their ten track "Acoustic, Electric, Eclectic" album. This album was later remixed and remastered with two additional tracks released in October 2019. A remixed and remastered version of the "Lockjaw" EP was released in March 2020.
Since late 2018 the band has been working on completing and remixing songs originally recorded between 1999 and 2006.
August 2022 will see the band release the single Time Alone off their forthcoming album titled "In for the Kill." The 13-track album will be released mid-September 2022.
Current Band Line-Up:
Steve Adkins – Lead Vox/Guitars
Mick Adkins – Guitars/Backing Vox
Sam Adkins – Drums/Backing Vox

Performers on the album:
Philip White – Drums on Tracks 1, 3, 4, 5, 6, 7 & 13
Steve Sowerby – Drums on Tracks 2, 11 & 12
Frank Basile – Drums on Tracks 8 & 10
Paul McShane – Bass on Track 11
Andrew Dawson – Keyboards on Tracks 5, 11 & 13
Rose Carleo – Backing Vocal on Tracks 5 & 11
Read our review here.