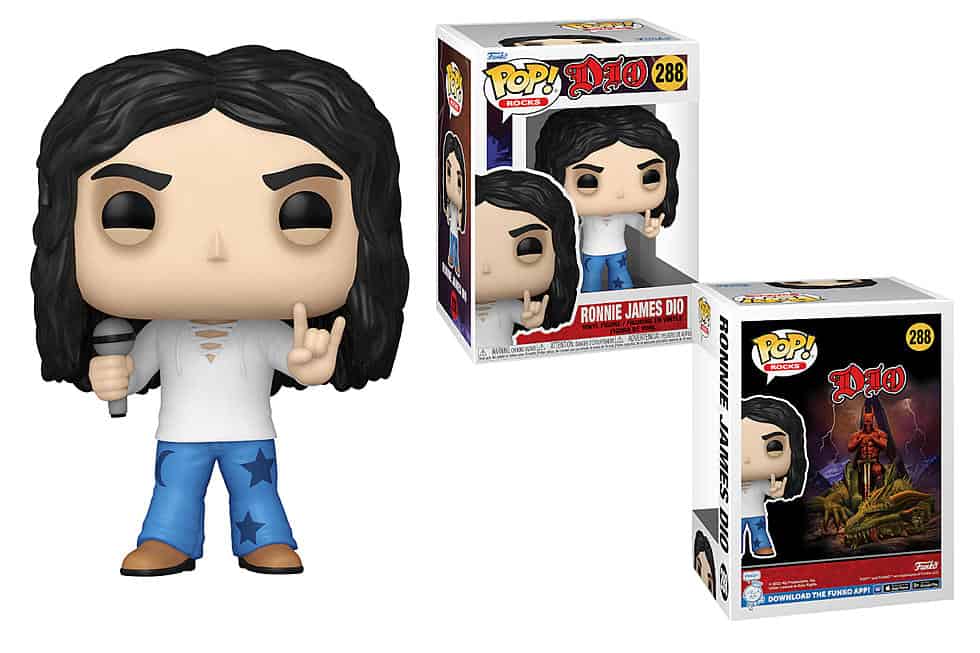 Vinyl collectible company Funko has revealed its latest artist collaboration: Ronnie James Dio, legendary heavy metal singer.
As part of Funko's 2022 Popapalooza lineup, the Ronnie James Dio vinyl figure portrays the BLACK SABBATH, RAINBOW and DIO frontman holding a microphone in one hand and doing the rock "devil horns" in the other. The figure is dressed in a front-lacing shirt and moon-and-stars-adorned jeans.
The new Ronnie James Dio Funko Pop! figure is approximately four inches tall and will retail for $12. It can be pre-ordered at Funko.com.
Other artists who have gotten the Pop! treatment in the past include KISS, IRON MAIDEN, METALLICA, GUNS N' ROSES, AC/DC, Ozzy Osbourne, DEF LEPPARD, Rob Zombie, SLIPKNOT, SLAYER, GHOST, MOTÖRHEAD and Joan Jett.