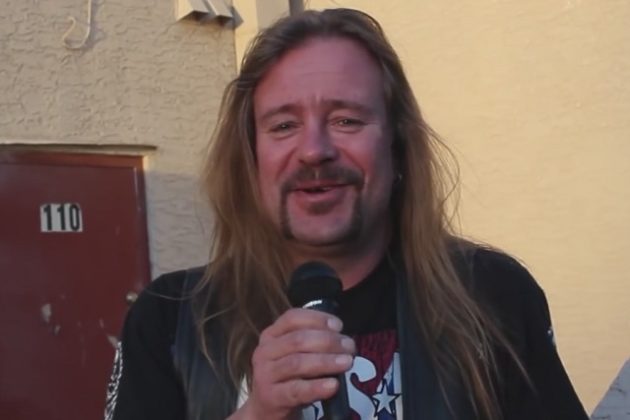 Former CHILDREN OF BODOM guitarist Roope Latvala says that he was "stabbed in the back" by his former bandmates.
In his first interview since his split from CHILDREN OF BODOM, Latvala revealed that he was dimissed from the group on the very day he was scheduled to join his then-bandmates for the start of the "Chaos" recording sessions. His termination from BODOM came as such a shock that he didn't play his instrument for two years as he started drinking more heavily to cope with his feelings of dejection and discouragement.
"I really feel stabbed in the back by those guys," Roope told Finland's YLE. "I've been bitter at those guys. I was fired without an explanation."
Roope added that he felt that "CHILDREN OF BODOM's success had gone to" frontman Alexi Laiho's head and that Alexi started to "look down on" him for reasons that weren't quite clear to him.
He also fell into a major depression and "started to focus on drinking." He added: "I couldn't touch my guitars, It was as if it was forbidden for me to play guitar."
Latvala was a member of CHILDREN OF BODOM for more than a decade before being fired in May 2015. His exit came just as the band was preparing to enter the studio to begin recording its latest album, "I Worship Chaos".