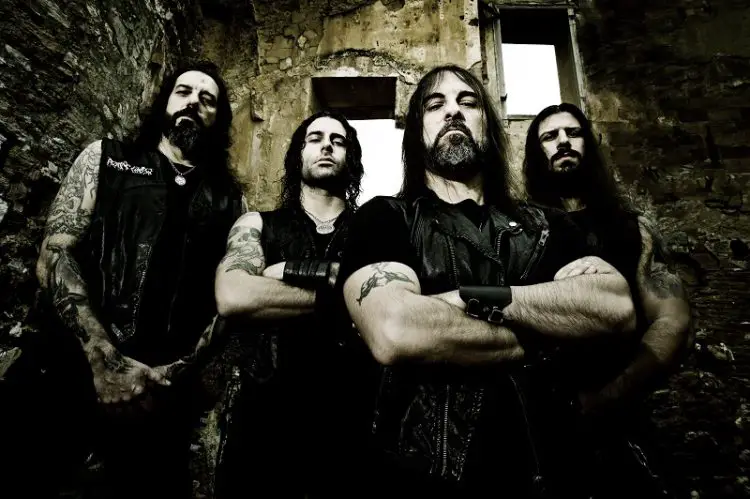 Greek metal legends ROTTING CHRIST have partnered with Decibel Magazine for the exclusive flexi disc release of their brand new single "Holy Mountain," which features Lars Nedland of BORKNAGAR!
The track is accompanied by a new video which can be seen below.
In 2020, brothers Sakis and Themmis Tolis were bestowed the immortal honor of having a newly discovered fossil species named after them! Two researchers from the Natural History Museum in Luxembourg,  Dr. Ben Thuy and and Dr. Lea Numberger, recently found a new brittle-star species and decided to name it "Brezinacantha Tolis" in honor of the Tolis brothers.
ROTTING CHRIST previously revealed a coveted collaboration with the creators of the PS4 game Mortal Shell, which featured the band's epic track "Χ Ξ Σ (666)" in the official trailer! The game was released worldwide in August of 2020.