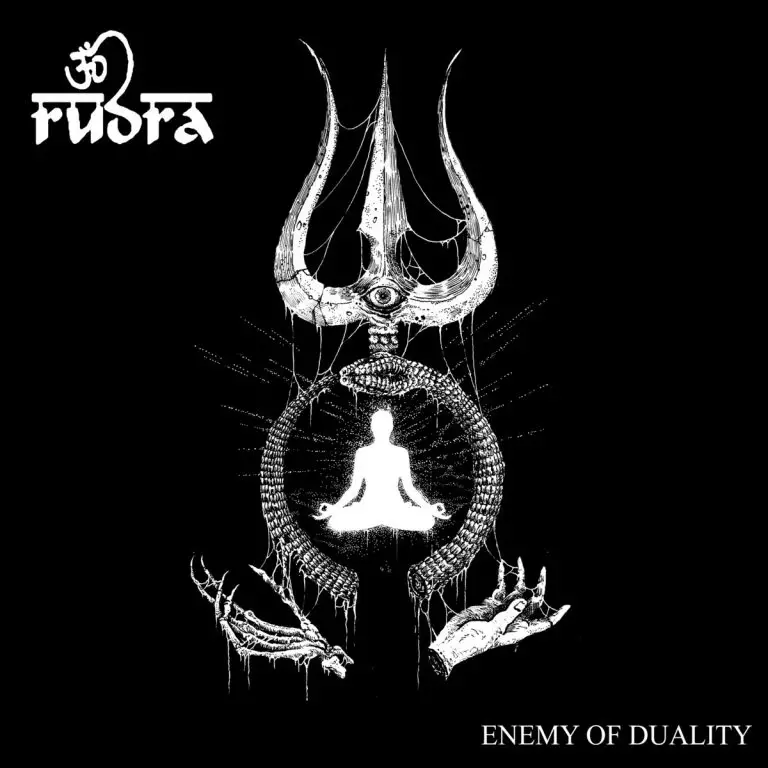 There are many places and styles of the genre out in the world, and since I'm a scumbag American I can safely say we got our own fair share of unique bands to throw around in our metal scenes. However, we f*cking pale in comparison to that of the other metal scenes of other countries. Take Scotland for example with the wacky and successful pirate metal that is Alestorm. Now, imagine a country whose scene was as an homage to the classic as well explored new territories that no one could imagine elsewhere on the planet. That place is India. It's weird if you haven't investigated the nation's metal scene, but it's one of the best places on Earth for top tier metal if you ask me. But there's one band that stands above the rest in every feasible way from innovation to sheer badassery: the Vedic metal pioneers and masters of Rudra.
These gentlemen have been around for a fair bit of time and have rightfully garnered an extremely loyal cult following. And as most bands with such a fan base, they're sure to put out an album that everyone everywhere can get behind immediately. Right? F*ck yeah, it's right! For Rudra, that album is their upcoming piece of "Enemy of Duality" that is not one the beginning of a new sound for Rudra, but also their most ambitious record to date. Using their unique style of Vedic metal that's combines the traditional music of the Indian culture alongside brilliant fusions between black and death metal, Rudra has set the standards higher than the skies with "Enemy of Duality". From the mad intense riffs of tracks like "Slay the Demons of Duality" to the clear Vedic influence in songs such as "Perception Apparent", no boundary can contain the might that Rudra throws down for all to quell before. Then not to mention that Rudra truly astounds with a nine-minute finale that wraps everything up perfectly. And when all is said and done, the eight slabs of excellence can't be taken only once so you can't help but play the record all over again just to bathe in this genius yet again.
Rudra has created nothing more than staggering awesomeness with "Enemy of Duality", and it's not hard to see why after hearing what these gentlemen laid down for us all. If you have been looking for something of god-like quality that's also unique in spades, Rudra is exactly what you need and is one of those records that you will absolutely want to close out the year with. Otherwise, you're missing out on an amazing f*cking time the likes of which not many can replicate.
"Enemy of Duality" releases on December 1st via Transcending Obscurity! You can listen to and purchase the album on Bandcamp here.
Track Listing:
Abating the Firebrand
Slay the Demons of Duality
Perception Apparent
Acosmic Self
Root of Misapprehension
Seer of All
Hermit in Nididhyansana
Ancient Fourth