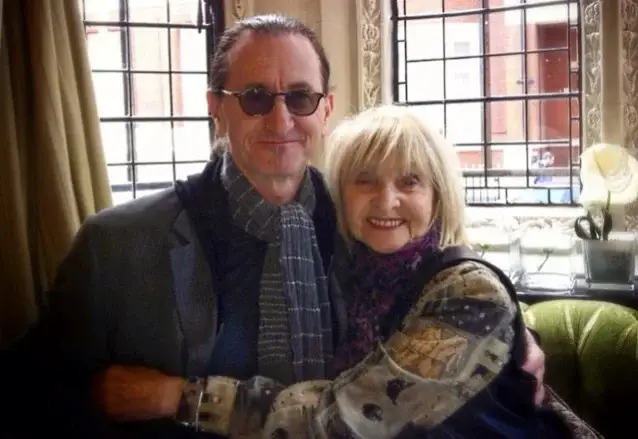 RUSH bassist/vocalist Geddy Lee is mourning the death of his mother, Mary Weinrib, who passed away last Friday (July 2) at the age of 95.
Born in 1925 in Warsaw, Poland, Weinrib grew up in Wierzbnik, a Jewish shtetl that was part of Starachowice, Poland, which was occupied by the Germans beginning in 1939. According to her obituary, she "endured the labor camp at the munitions factory in Starachowice and the concentration camps at Auschwitz, where she met and fell in love with her husband Morris Weinrib, and at Bergen-Belsen, where she was finally liberated in April 1945.
Mary was an early supporter and a fixture at RUSH concerts. When the first RUSH album was released, Mary plastered the windows of her store with RUSH posters and gave albums away to any kids who wanted them but didn't have the money to buy them.
She also appeared in the 2010 RUSH documentary "Rush: Beyond The Lighted Stage", and was featured, alongside her son, in Dave Grohl's docu-series "From Cradle To Stage", which explores the relationships of successful musicians and their mothers.