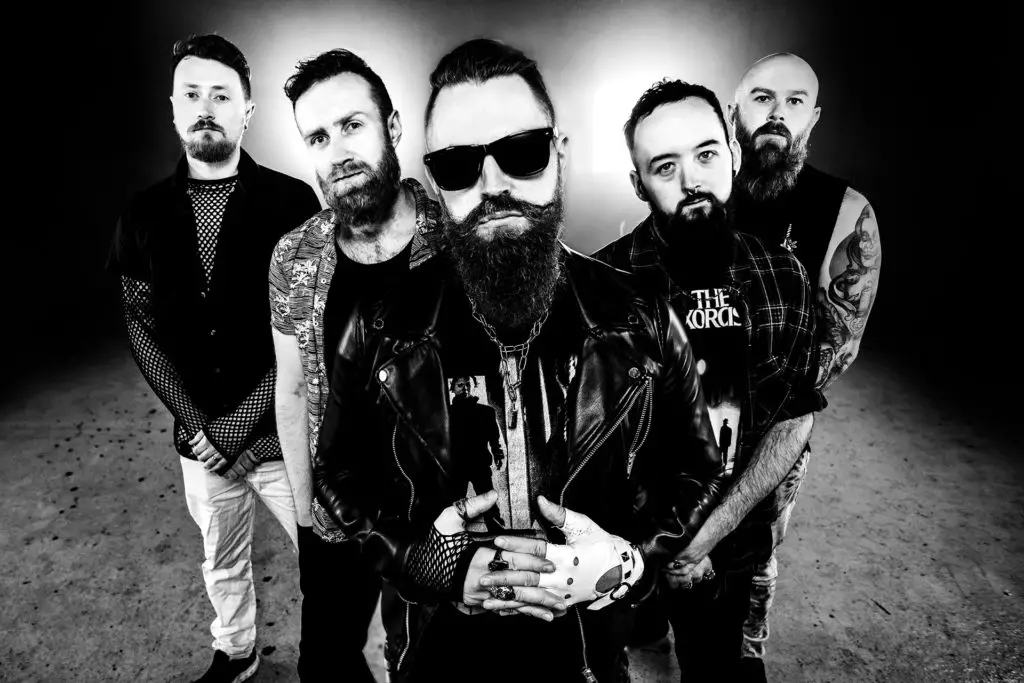 Bristol, UK-based band RXPTRS – who blend rock, metal, punk, and hardcore with a seamlessness that is enviable, creating something that is unique that seethes with boundless energy – recently announced their forthcoming album Living Without Death's Permission, out June 24th via Blacklight Media/Metal Blade Records.
RXPTRS, who were tipped by Alternative Press as one of 20 UK bands you need to know, have dropped the new single "The Frail". Check out the music video for the new single below!
"For this video, we wanted to strip everything away to the bare bones," the band's singer Simon Roach explains. "The song hits the rawest of nerves with me, so we didn't want to convolute the message. We wanted to pull back the curtain on the band, and bare it all. We simply set up in our rehearsal studio and invited our friend Charlie Smith in to capture us in our truest form. RS Studio is where the majority of the album was written, it's our second home, so it just feels right to let everyone in to our world."
The album will come in two vinyl variants. The EU/UK Exclusive is White/Black Marble while the US Exclusive is Transparent Pink.
Pre-order it here.
Living Without Death's Permission Track listing:
1. Burning Pages
2. Rock Bottom (Is a Stepping Stone)
3. Dead Awake (Pretty as the Drugs We Take)
4. Demons in My Headphones
5. Collapse
6. Gutterflies
7. The Death Rattle
8. Cold Ground
9. The Frail
10 Let Me Die How I Want