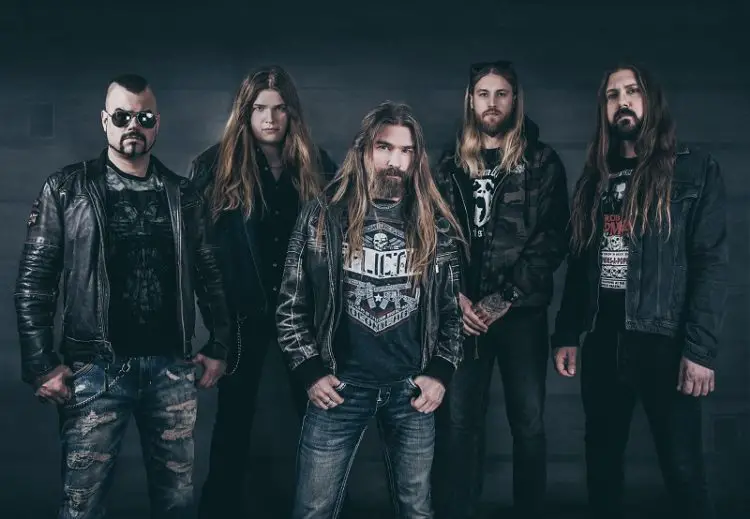 SABATON bassist Pär Sundström talked about the band's creative process and how writing about historical events and battles can be polarizing in a new interview with Guitar World.
"Unfortunately, humans have been very destructive toward each other since the beginning, and that never seems to change," he said. "So we'll never run out of topics to sing about."
"Personally, we don't take sides when writing about wars, but the songs themselves might be from one viewpoint over another," Sundström continued. "But it can be a tricky thing – war is emotional, and in any battle, both sides were probably right in their own thoughts and ideas and reasons for fighting.
"So we have to approach these things with respect for both sides, even though sometimes we will choose to write about a song from one perspective.
"If it's too current, we want to avoid it. Mainly because there's so much propaganda going on around it, and we could very easily turn into a propaganda machine if we did that.
He added: "We get a lot of requests from people for us to write about things that are happening in their country at the moment, but we're not here for politics or to be used as propaganda, so we stick to historical topics.
"We're not here to tell people what to do and how to live and who to vote for and all that – we're here to tell a story, and whatever people want to do with that story is up to them."
SABATON recently premiered a new cinematic music video for the song "Seven Pillars Of Wisdom", filmed under difficult circumstances in the Sahara desert.
The track is taken from the band's latest album, The Great War, which was released on 19 July 2019.
The band has started the recordings exactly 100 years after the end of the First World War (11/11/1918) and took 3 months of intensive work to complete the album together with their long-term producer and partner Jonas Kjellgren at Black Lounge Studios. Furthermore, the album has been mastered by Maor Appelbaum and the artwork was once again created by Peter Sallai.
Side by side with the album, the Swedes have worked hard to make their 20th anniversary a very exciting year, and also started the SABATON History Channel – a unique collaboration between the band themselves and multimedia historians Indy Neidell and Timeghost, capturing the power of social media to tell stories about the wars, battles and heroes behind SABATON's songs.