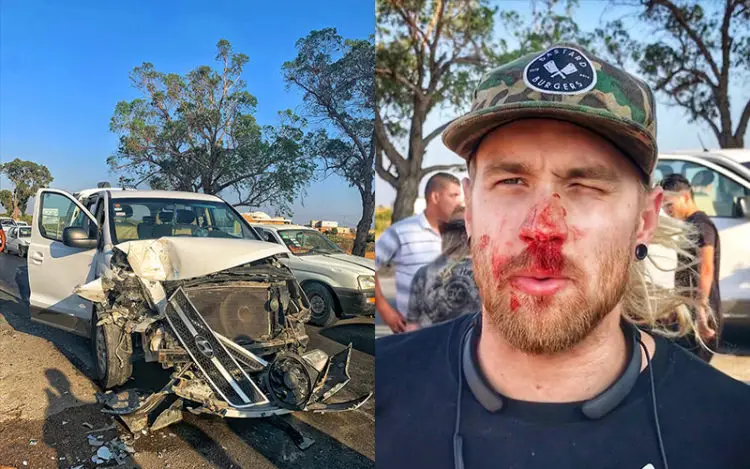 While returning from a video shoot in the Sahara Desert in Tunisia, all five members of SABATON were involved in car crash on August 30.
The band is expected to make full recovery soon with upcoming show in Gdansk, Poland being cancelled.
Band issues a following statement: "Two days ago in Tunisia we were involved in a serious traffic incident upon our return from a video shoot in the Sahara desert.
"We are all broken, badly beaten, bleeding and stitched up, but happy to be alive and confident that we will be fully recovered over time.
"However, after consulting medical expertise and evaluating all our injuries we are sure that we cannot do the scheduled concert in Poland today without risk of consequential injuries.
"We will be back with full force in October for the North American tour and will return to Gdansk as soon as possible.
"Until then we would like to share a few of our private images from the filming in Sahara and the accident.
"Thanks for understanding /The Band."
SABATON has released their ninth full-length studio album, The Great War, on July 19 via Nuclear Blast Records.
The band has started the recordings exactly 100 years after the end of the First World War (11/11/1918) and took 3 months of intensive work to complete the album together with their long-term producer and partner Jonas Kjellgren at Black Lounge Studios. Furthermore, the album has been mastered by Maor Appelbaum and the artwork was once again created by Peter Sallai.
Side by side with the album, the Swedes have worked hard to make their 20th anniversary a very exciting year, and also started the SABATON History Channel – a unique collaboration between the band themselves and multimedia historians Indy Neidell and Timeghost, capturing the power of social media to tell stories about the wars, battles and heroes behind SABATON's songs.