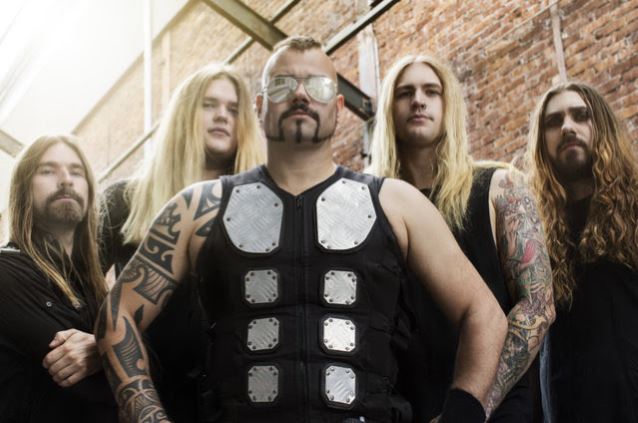 In a recent interview with Double Kick, SABATON bassist Pär Sundström confirmed that they have started work on material for a new studio album.
He said: "It's gonna take a little while, because, obviously, we have been very, very, very busy, so we can't keep up with the same schedule as we used to do if we are touring this much.
"When the world was smaller, touring-wise, for SABATON, we could keep up, because there wasn't so many shows to do, so we could keep up a higher pace," he explained. "But now that we have to cover more ground, it's natural that it takes a little bit longer to write an album. But we are working on it and there will be a new one. That's why we are taking it a little bit slow here for a little while now."
SABATON's latest album, "The Last Stand", was released in August 2016 via Nuclear Blast. The follow-up to 2014's "Heroes" was once again produced by Peter Tägtgren (PAIN, LINDEMANN, HYPOCRISY).