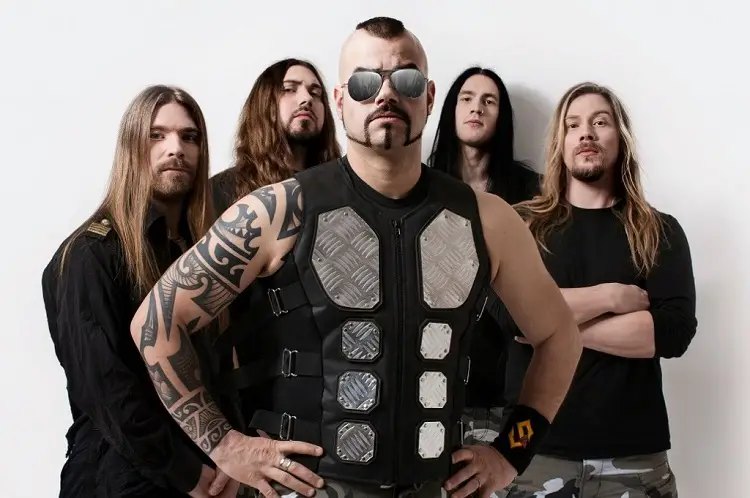 Swedish heavy metal heroes SABATON will release their new studio album, entitled "The Last Stand", in exactly one week through Nuclear Blast. Today, the third preliminary song of the record, "Shiroyama", has been revealed in the form of a lyric video.
The story behind the lyrics:
It's the nature of time and history that the old ways must give in to the new ways and the modern age. The battle of Shiroyama in 1877 marks the end of an era and is the last stand of the legendary Samurai. Led by Saigo Takamori, the Samurai was down to 500 warriors at the end of the rebellion when they made their last stand on Mount Shiroyama. At the end of the battle there were only 40 samurai left. They drew their swords and plunged downhill toward the enemy positions until the last of them was mowed down.
You can listen to the first single 'The Lost Battalion' here, and the second single 'Blood Of Bannockburn' here and you can also view the album tracklist.
Pre-order "The Last Stand" now digitally via iTunes and get 'The Lost Battalion', 'Blood Of Bannockburn', and 'Shiroyama' instantly!
Pre-order "The Last Stand" now in various formats: https://nblast.de/SabatonLastStandNB
Or digitally: https://nblast.de/SabatonDownloads