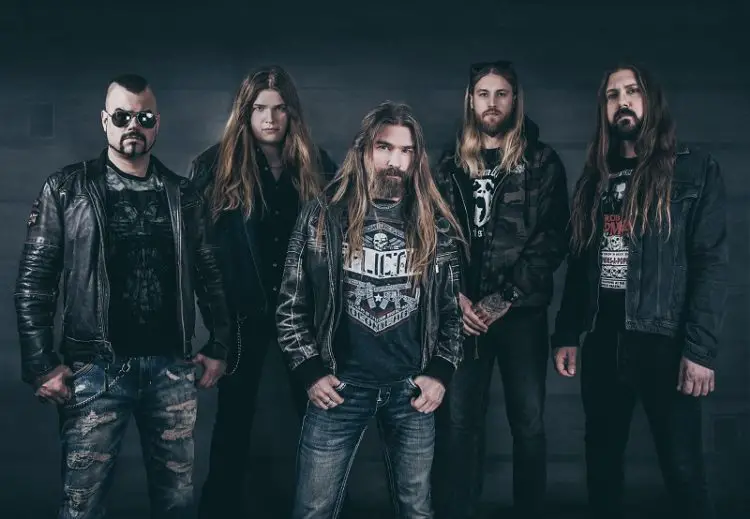 SABATON have released new single and music video, "Livgardet." It marks the band's first music since 2019's The Great War album.
"Livgardet" is a Swedish-language song which honors the Swedish Royal Guards first established in the year 1521.
Bassist Pär Sundström explained: "Since 2012 and 'Carolus Rex', we have been looking forward to writing more songs in Swedish, and we felt that we were not done with the history of our fatherland. Over the past years, we have been discussing around topics until something obvious came up. One of the oldest military regiments in the world, the Swedish Royal Guard (Livgardet), was formed in the SABATON home region in Sweden, Dalecarlia, in 1521 by the legendary Swedish king Gustav Vasa.
"For the past 500 years, they have evolved with the times and served under various kings and queens around the world and are still active today. We felt that such an anniversary would be worth a song, and we aimed at writing a respectful tribute, an anthem for this Swedish regiment and its legacy. The rich 500 years of history is, needless to say, extremely hard to fit into one song, and that is why we mainly focused on the parts and battles that happened during the age of the Swedish Empire. We aimed to write a respectful tribute, a powerful anthem, for this Swedish regiment and its remarkable legacy."
An English-language version of the song, titled "The Royal Guard", will be released on April 9. It will be made available on in various shades of colored vinyl, with an etched B-side. A limited-edition version comes with gunpowder pressed into the vinyl.