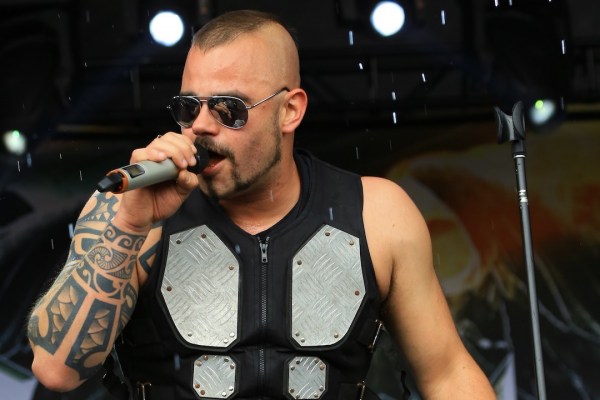 Frontman of Swedish heavy metallers SABATON Joakim Brodén was voted fifth in the Czech national singing competition "Český slavík" (Czech nightingale) on November 26th! This came as a huge surprise to the Czech domestic music Scene, as well as it became a source of satisfaction for Czech metalheads as SABATON is hugely popular in the Czech Republic. Brodén got 9826 points, trailing by roughly 2,000 to a fourth place.
Brodén, whose mother is natural born Czech and later emigrated to Sweden during communist era, has two passports both Swedish and Czech. His popularity stems not only from being a frontman of a very successful metal act, but also, of course from his cool and friendly onstage behavior. Therefore, he was able to qualify into the TOP 6 final in the singer's category, pushing aside big names of the Czech music Scene.
Brodén's fifth place is sort of a miracle of its own, pointing to metal becoming part of mainstream culture and loyalty and dedication of metalheads!
Joakim made a video to thank his Czech fans. You can watch it here: