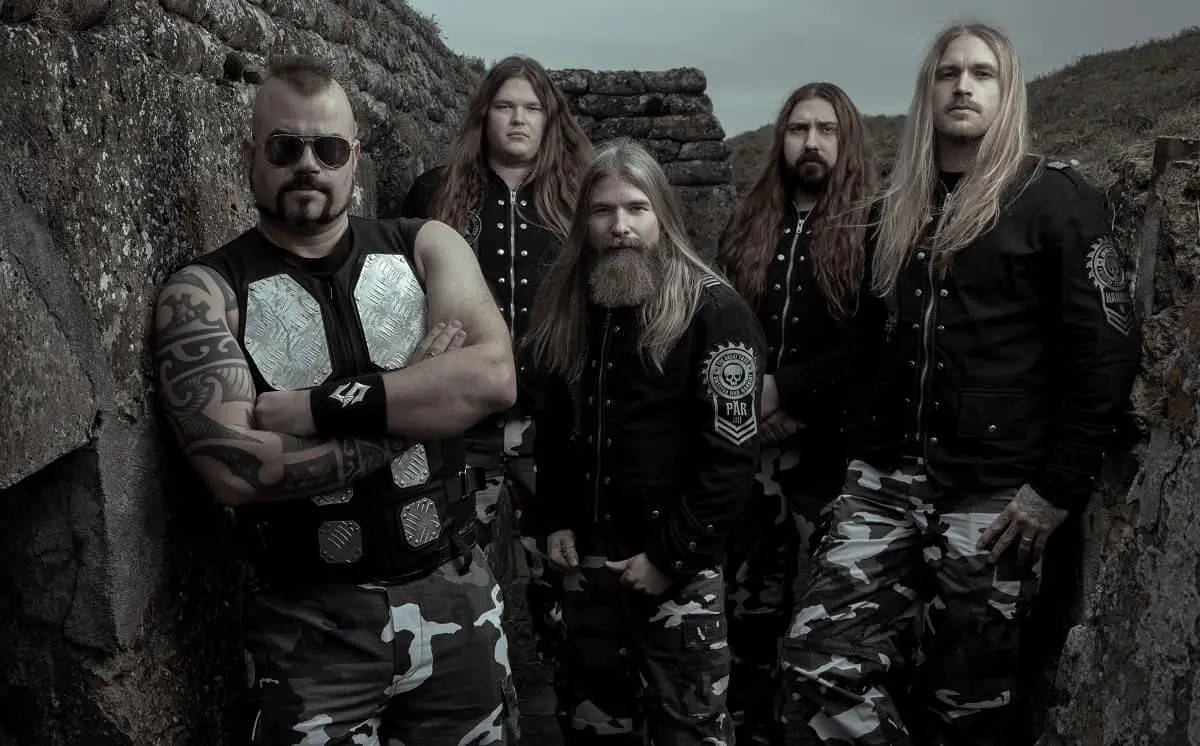 The Swedish Skeptics Association (Vetenskap Och Folkbildning) is reexamining their choice to grant the public Educator of the Year 2022 award to SABATON, after discovering that they made some contentious remarks about Russia-controlled Crimea.
Vetenskap Och Folkbildning hand-picked SABATON for their commitment to providing accurate and factual information. Unlike many other bands in the music industry, they collaborate with historians and experts to ensure that every song is a historically-accurate retelling of events. This dedication distinguishes them from their peers, making them stand out amongst other musical acts.
This announcement came shortly after "Carolus Rex" from SABATON had been removed from Spotify's playlist for music representing Sweden in 2023 when it holds the presidency of the council of the European Union. The SABATON song about Swedish monarch, King Karl XII, was removed from the list after Sweden got word of their 2015 performance in Crimea that coincided with Russia's unlawful seizure of the Ukrainian peninsula. This concert's organizer was reportedly none other than Nattvargarna – a Russian motorcycle gang associated with Vladimir Putin himself.
"This is not something we want to be associated with the Swedish presidency", the government's press service for the Swedish EU presidency said in an e-mail to Dagens Nyheter.
Two years ago, the Swedish Armed Forces cut their ties with the band due to this gig.
At first, Vetenskap Och Folkbildning remained indifferent to the outcry surrounding them; Per Johan Råsmark—a board member of VOF— addressed this when he spoke to Dagens Nyheter:  "No one gets the award because they are perfect people or organizations. Everyone gets the prize for what they do as public educators."
On Tuesday, Sundström shared with Dagens Nyheter that he was unaware of the fact that SABATON's song "Carolus Rex" had been removed from Spotify's playlist until it was brought to his attention.
"It is perhaps a bit unnecessary in general to have a list where politicians tell you what to listen to and what not," he said, adding that he didn't "attach much importance" to SABATON being removed from the list.
After Dagens Nyheter's interview with Sundström on Tuesday, Dagens ETC published an article about Sundström's 2016 comments to Sweden Rock Magazine where he said, among other things, that Crimea had previously been occupied by Ukraine.
"If you go to Sevastopol, you hardly feel that they feel occupied — quite the opposite," he told Sweden Rock. "They have been occupied for years only because they ended up on the wrong side when the border was drawn between the Soviet Union and Ukraine. All these years they have felt like Russians but treated like a small piece of Ukraine."