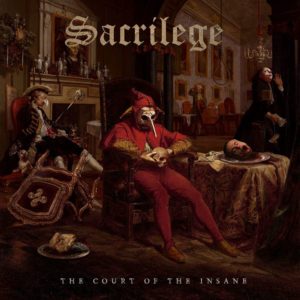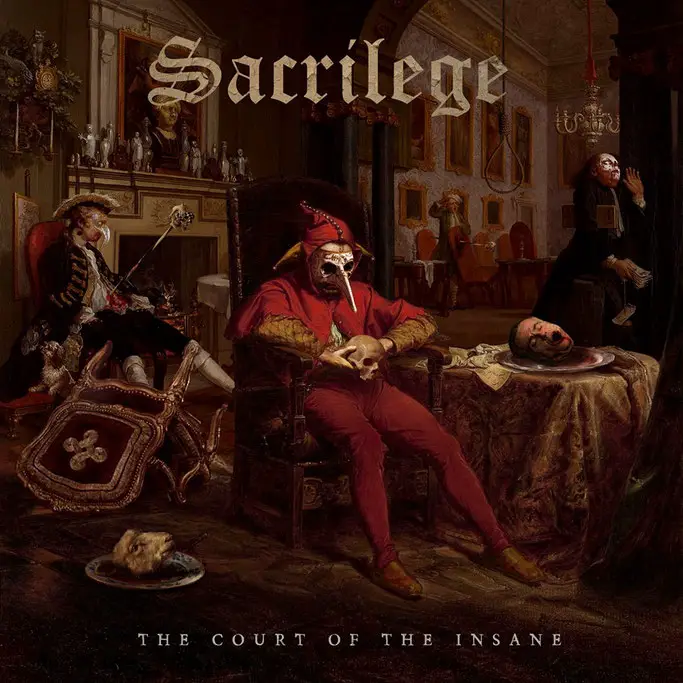 Moody. Full of gloomy and dark atmospheres. Mysterious.
At first, the fan Metal fan may strange "The Court of the Insane" because of its gothic rock vocals a la The Sisters of Mercy or maybe because of the full of keyboards atmospheres. Who knows?
But one thing is for sure, no band can make such epic and full of tragedy moods as Sacrilege do in "Celestial City" whose plot twists envy the most. The mix between strong and bold guitars with sweet and delicate textures of keyboards is a killer. Also are the twin guitars and the prominent drumming of the end of it. By the way, the drumming in "The Court of the Insane" deserves a big hail due to the epic and cadenced tunes created.
In fact, Sacrilege mix influences of gothic rock with our good old NWOBHM. I explain, vocals as said before are gothic rock oriented, but the guitars are pure NWOBHM with all its tricks and sounds. That's why "The Court of the Insane" sounds so familiar, and yet, so bold and revolting. Yeah, revolting because the Metal fan may ask "How dare you?" But it is only a silly thought. "The Court of the Insane" is absolutely delicious because of this insane and unexpected merge. Take the title track "The Court of the Insane" for instance, it's not riff oriented, it's mood oriented. Guitar and druming constructions are built to make a scene. They built to be flamboyant and outrageous. There is nothing better than that. Ah, and you can actually hear the bass lines which are gothic rock oriented. By the way, if you close your eyes and listen to the instrumental of "Bring out Your Dead" you may remind Iron Maiden. Good enough for you?
Well, you may say that this merge is absolutely no news. I'll say that you are right. But this doesn't take all the credit from Sacrilege because it works fine. The problem is when oit doesn't work at all. In a way, I guess "The Court of the Insane" was planned to be a concept album. Well, there is no instruction that it is, but I insist that it does sound like because all trcks are in a way connected. But nevermind, there is always a second change.
If you are in the mood of something bold, flamboyant, and daring, give "The Court of the Insane" a chance. You won't regret it. Ah, try it first by "Bring out Your Dead" with an insane good guitar tone and a debauched vocal that pay off. Not to mention the inspired guitar solo.
Sacrilege "The Court of the Insane" was released on August 02nd via Pure Steel Records.
Track Listing:
Celestial City
Lies
The Court of the Insane
Bring out Your Dead
Depression
No Bequeath
The Prophet
Unhinged Mind
I Can Hear the Silence
Ride Free
Watch "The Court of the Insane" video here: