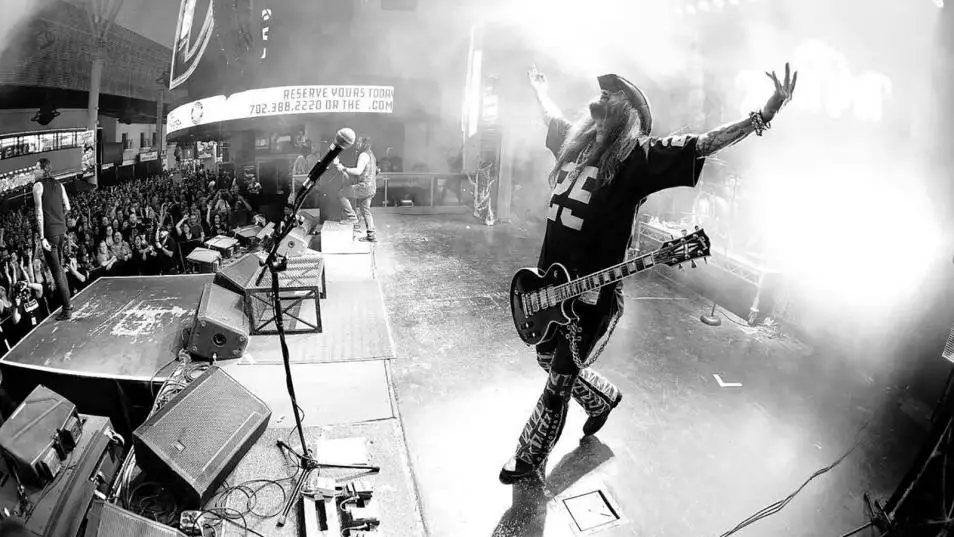 The founding guitarist of SALIVA, Wayne Swinny, has passed away at the age of 59.
Swinny's death occurred a day after he was taken to the intensive care unit due to a brain hemorrhage.
SALIVA issued the following statement regarding their bandmate's death: "It is with great sadness that we report the passing of our brother Wayne Swinny. Wayne passed away this afternoon from a Spontaneous brain hemorrhage while we were out on tour. Details for the funeral arrangements will be announced shortly. Wayne will be missed by all those who knew him.
"We love you Wayne."
SALIVA singer Bobby Amaru wrote in a separate statement: "I'm not even sure what to think or how to feel right now. My heart aches for Wayne's family, his friends, and anyone who had the joy of being around him. My heart aches for his daughter Nikki. He loved that little girl so much. He was a guitar hero onstage with all the rock 'n' roll swag that most guitar players dream of. Offstage he was a proud father, an Ancient Aliens expert, and an incredible human who had zero enemies! He would go out of his way to make sure you had a good time.
"I'm grateful that I got to share almost 12 years of my life with Wayne on the stage and most importantly off the stage. He was the older brother I never had. I learned so much from him and we had a fucking blast together! I will cherish it all for the rest of my life!
"God Bless you, Wayne. I know we'll meet again!!"
SALIVA was touring the U.S. alongside THROUGH FIRE and ANY GIVEN SIN, and had performed in Nashville on the evening of Monday, March 20.