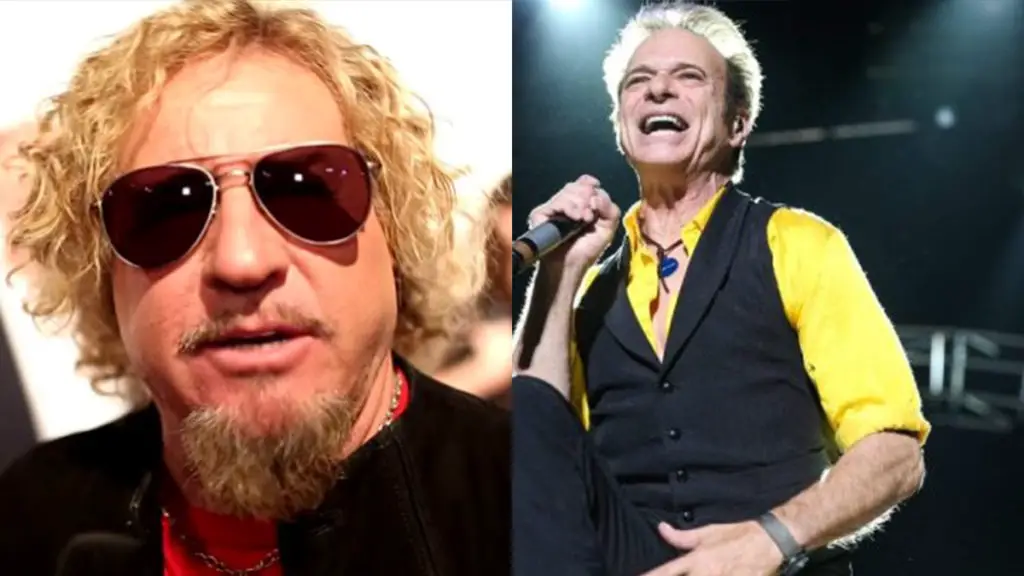 Sammy Hagar, together with former VAN HALEN lead singer David Lee Roth, co-headlined the lengthy titled "Sammy Hagar And David Lee Roth Tour 2002: Song For Song, The Heavyweight Champs Of Rock And Roll" during the summer of 2002, and now, he is once more criticizing Roth's inflated self-importance and declining vocal abilities.
During a recent guest appearance on Steve-O's "Wild Ride!" podcast, Hagar reminisced about the series of performances in 2002.
"At that time [Roth] didn't have a solo career, really. I mean, he did, but he wasn't selling out," Sammy said. "I was selling out arenas. I was selling out amphitheaters as Sammy Hagar with the WABOS. And I had a solo career.
"Ask Mick Jagger. Ask Robert Plant. You can be the biggest band in the world and you can't necessarily have a solo career. But I had a solo career," he continued. "So when I joined the big band, I went back to my solo career, I'm good. I still sell a lot of tickets. Dave, he had that sort of a big album, one kind of a big album, but he didn't have a solo career. He was playing small places. So when he came in with me, he was making, like, 25 grand a night, I was making 150 grand a night, and they said, 'Oh, you guys are gonna make the same money. Dave gets to make 150.' I said, 'He ain't f**king made 150 in his life except in VAN HALEN.' But I said, 'I've gotta do this.'
"So I bent over backwards. And he still always tried to f**k with the rules. He's not a fun guy. He doesn't play well with others. I'm not sure what his problem is… He just always is about, 'How can I make this guy look bad?' And not just me — in life. He's a chest-beating motherf**ker. And God bless him, 'cause the early stuff is frickin' great. I personally, I've tried to say… [I thought] he'd be a fun guy to know. But he ain't like that. He ain't like his persona. When you get around him, he ain't that guy. He's some other cat. [Laughs]"
Hagar continued to commend Roth's abilities as a performer, stating: "He's a showman. Hey, listen, I'm a showman too. But that's his gig. He doesn't care about singing. If he did, he'd take care of his voice or he'd take voice lessons and get warmed up and do something. 'Cause the guy sang so bad last time he was doing shows, it was embarrassing… But he's a showman.
"Everything's show, show, show, show, show, show, show. And he doesn't care about his voice, which drives me nuts, man. I care more about my voice than I do my dick. If my d*ck didn't work a couple of times, I'd be okay with it — I'd be bummed out — but if my voice f**ks up onstage, I'm f**king bummed, man."