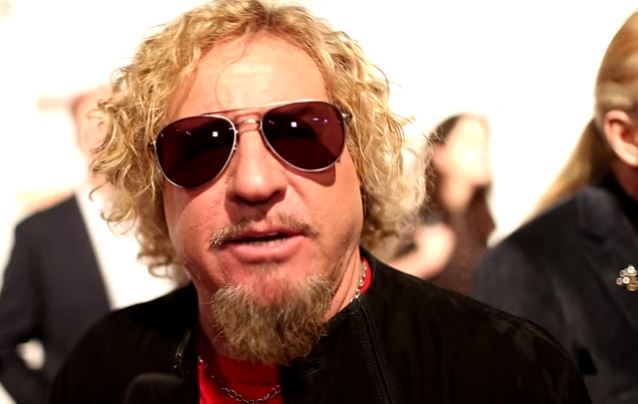 Sammy Hagar has revealed that he had been secretly in contact with Eddie Van Halen in the months leading up to the legendary guitarist's death.
Hagar previously said he hadn't spoken to Eddie since since the conclusion of VAN HALEN's 2004 reunion tour.
"Eddie and I had been texting, and it's been a love fest since we started communicating earlier this year," Hagar wrote. "We both agreed not to tell anyone, because of all the rumors it would stir up about a reunion, et cetera, and we both knew that wasn't gonna happen. But he also didn't want anyone to know about his health."
"He stopped responding to me a month ago, and I figured it wasn't good," he continued. "I reached out one more time last week, and when he didn't respond, I figured it was a matter of time. But it came way too soon."
 Eddie Van Halen passed away yesterday (October 7) after a long battle with cancer.
Eddie's death was confirmed by his son, and VAN HALEN bassist, Wolfgang Van Halen.
Wolfgang wrote on social media: "I can't believe I'm having to write this, but my father, Edward Lodewijk Van Halen, has lost his long and arduous battle with cancer this morning.
"He was the best father I could ever ask for. Every moment I've shared with him on and off stage was a gift.
"My heart is broken and I don't think I'll ever fully recover from this loss," he added.
"I love you so much, Pop."