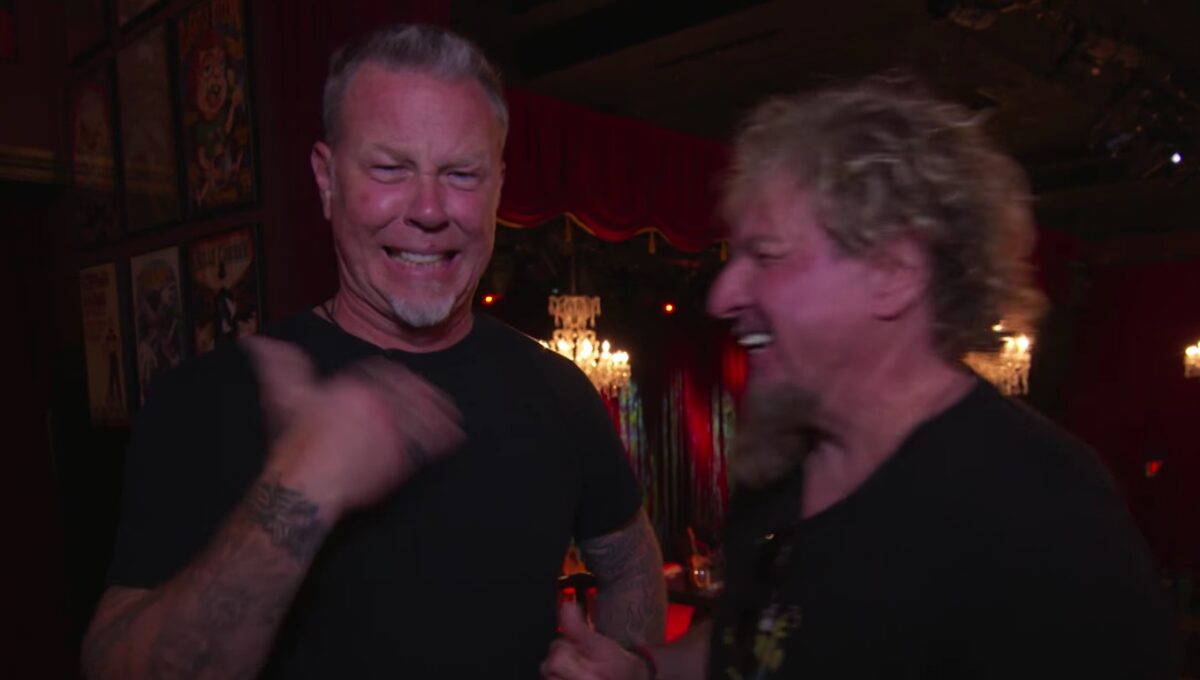 Sammy Hagar states that METALLICA owes him $200 after he accurately speculated that they would experience great success.
Hagar was the vocalist for VAN HALEN on the 1988 Monsters of Rock tour, during which METALLICA played as well. This was only just before their fourth album …And Justice for All was released.
As Hagar saw METALLICA performing amazingly night after night, he believed they were on the brink of becoming huge. Surprisingly, the members of the thrash metal band weren't so sure, so they accepted Hagar's bet of $100 that their next album would be certified platinum.
Without doubt, …And Justice for All achieved platinum status in a mere nine weeks after its launch in September 1988.
Hagar posted a picture from the Monsters of Rock press conference on Instagram and jokingly mentioned that James Hetfield and Jason Newsted, who was METALLICA's bassist at the moment, still owe him $100.
He wrote: "METALLICA hadn't broke yet with "Enter Sandman," but they crushed it every night, put a big hurt on DOKKEN, who had to follow them, ouch!
"I bet the members of METALLICA $100 each that at the end of this tour their next record would go platinum. So far Lars and Kirk are the only ones that paid up. Ha ha."