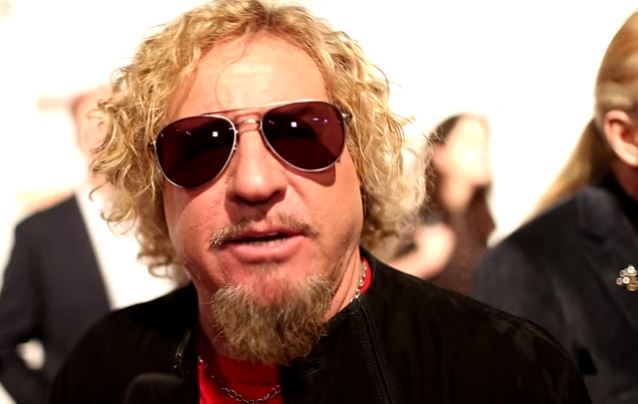 Former VAN HALEN singer Sammy Hagar has recently commented on Wolfgang Van Halen's recent statement that he is not trying to sound like his father while working on his new solo album.
After Wolfgang wrote "I'm not trying to be my father, I'm trying to be me," Sammy commented: "Wolfie, that's a great answer. And the only way you will ever be happy and satisfied is doing your own thing the way you hear it in your head and feel it in your heart!
"You inherited genetically enough talent for 10 lifetimes. Use it the way you want.
"P.S. I've heard a couple snippets and they are bad f*cking a—s!!! Hope I run into you someplace once we all get out of prison ha ha. Stay safe. Love to your mom & dad."
Wolfgang then replied:"Thanks so much for the kind words, Sam! Can't wait for you to hear it. Much love to you and yours."