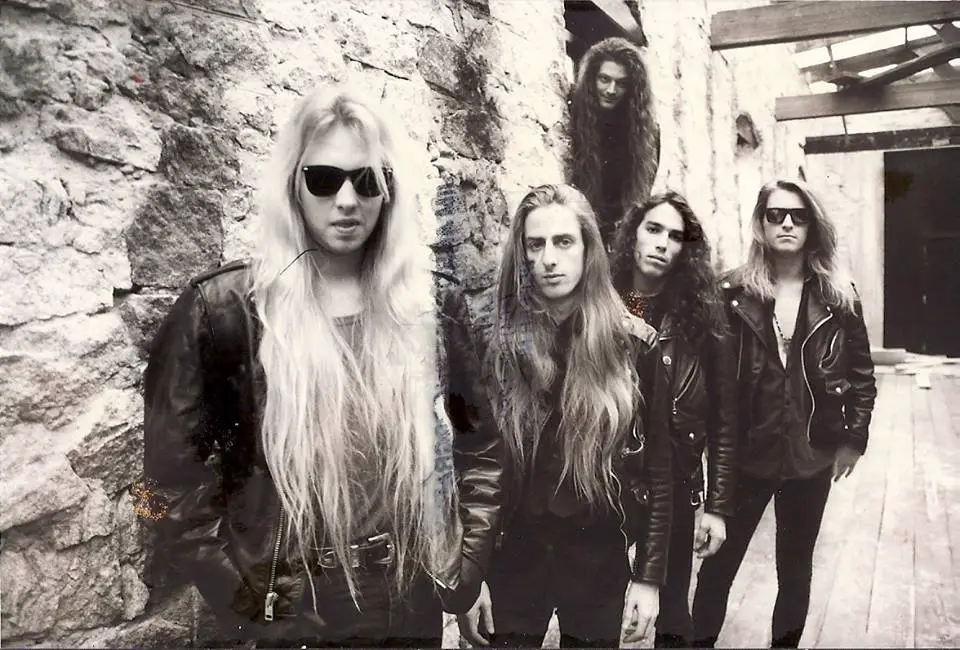 Century Media Records and legendary US metallers SANCTUARY have teamed up to release "Inception", a collection of presumed lost 1986 studio recordings, on February 24, 2017.
Remixed and remastered by Zeuss (Queensrÿche, Hatebreed), SANCTUARY now presents another track taken from this release, the previously unreleased "Dream Of The Incubus"! Watch the lyric video below for "Dream Of The Incubus (Demo 1986)" and enjoy some glorious, wild and raw 80's nostalgia.
Guitarist Lenny Rutledge comments:
"'Dream Of The Incubus' was one of those forgotten SANCTUARY songs. It's awesome to see it finally get released. I believe we only played 'Incubus' live one time. This video footage was from our first Seattle show in the late 80s at a venue called The OZ. The introduction at the beginning is Jeff Gilbert from the radio show "Brain Pain". Jeff was a huge help to SANCTUARY and many other Seattle bands from that time frame."
"Inception" will be available as Gatefold LP on 180 gram vinyl and comes with a 12-page LP-sized booklet, poster, and the album on CD as additional extra. Apart from that it will be released as Special Edition CD Digipak with a 28-page booklet, and digital album.
Apart from rare photos, flyers, artwork sketches, the booklet also offers detailed liner notes by Lenny Rutledge covering SANCTUARY's early history.
Pre-order the digital album and get the singles "Die For My Sins" and "Dream Of The Incubus" iTunes and AmazonMP3.
Recorded in March of 1986 at Triad Studios in Redmond, Washington and Studio One in White Center between April and July 1986, "Inception" contains previously unreleased highlights such as "I Am Insane" and "Dream of The Incubus" as well as several classic "Refuge Denied" songs allowing you to delve deep into the Seattle legend's beginnings.
With several festivals already booked for next year, a new album in the works, "Inception" being released, 2017 shall be the year when past and future of SANCTUARY unite. Look forward to the next assault of the soldiers of steel!
SANCTUARY "Inception" Track-Listing:
01. Dream Of The Incubus
02. Die For My Sins
03. Soldiers Of Steel
04. Death Rider / Third War
05. White Rabbit (Jefferson Airplane cover)
06. Ascension To Destiny
07. Battle Angels
08. I Am Insane
09. Veil Of Disguise
SANCTUARY Live:
15.06.2017 – 17.06.2017 (DE) ST. GOARSHAUSEN / Rockfels, Loreley
16.06.2017 – 18.06.2017 (FR) CLISSON / Hellfest
17.06.2017 (BE) DESSEL / Graspop Metal Meeting
12.07.2017 (DE) BALINGEN / Bang Your Head!!!, Messegelände
14.07.2017 – 15.07.2017 (SE) GAVLE / Gefle Metal Festival
24.07.2017 – 28.07.2017 (SV) TOLMIN / Metaldays
27.07.2017 – 29.07.2017 (DE) BRANDE-HOERNERKIRCHEN / Headbangers Open Air
03.08.2017 – 05.08.2017 (DE) WACKEN / Wacken Open Air