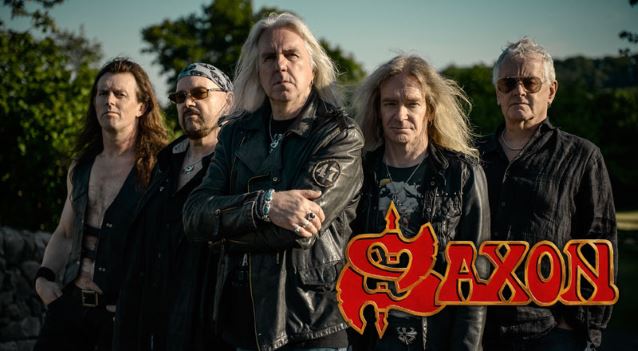 Demon Records have announced the first SAXON release in a new deal: a nine album vinyl box set, containing all of Saxon's classic studio albums released between 1991 and 2009.
LP1 – Solid Ball Of Rock
LP2 – Forever Free
LP3 – Dogs Of War
LP4 – Unleash The Beast
LP5 – Metalhead
LP6 – Killing Ground
LP7 – Lionheart
LP8 – The Inner Sanctum
LP9 – Into The Labyrinth
The hand-numbered outer slipcase box features a specially-commissioned, beautiful brand new cover painting by Saxon's artist-in-residence, the legendary Paul Gregory. All nine albums have previously only had extremely limited releases on vinyl in either Germany, Italy or the UK. Demon Records now present them on 180 gram vinyl, all with inner sleeves featuring all the lyrics.
Exclusive to the Official Store is a flamable print of the front cover painting, signed by SAXON frontman Biff Byford himself as well as the first 500 numbered boxes.
A trailer for "Eagles And Dragons" can be seen below.