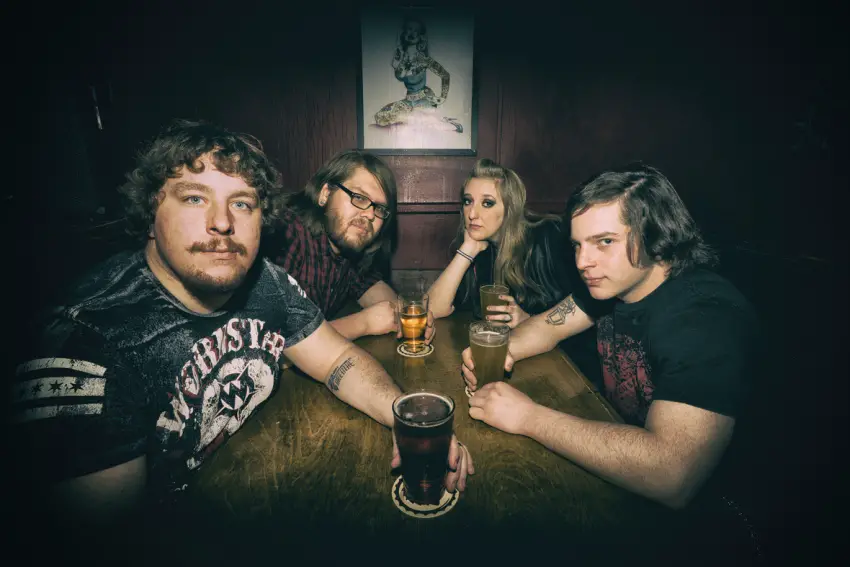 Heavy Rock Band SCARLET CANARY has released the music video for their single "Bottles and Anchors" off of their 2015 "Arise" EP. The video, which originally premiered with PureGrainAudio, was directed byMartin Schroeder and Eric Everhart.
"Bottles and Anchors is a hard hitting rock song that's lyric content pulls from my past to inspire our future. It's a high energy song that is one of my favorites off of Arise and one of my favorites to perform live." -Hannah Maddox
With their most recent release of their album Arise the band has been doing just that, rising through the ranks of the regional music scene. Early tours in the Midwest with Stitched Up Heart and City of the Weak generated the momentum that culminated the band's most recent headlining tour of the US. The Morning Wood Tour was the band's headlining debut which took the band through 28 states 80+ shows and a showcase performance at South by Southwest. Going as far West as Los Angeles and as far east as the Carolina Coast. 24,000 miles in a van and over 514 hours of drive time has earned the band performances withSkillet, Saliva, Gemini Syndrome, Lita Ford, and many more.
"Arise" was produced by Martin Schroeder of No Heart Studios and is radio ready; being currently played on 94.3 Kilo FM, 106.7 KBPI, 93.3 KTCL, and other Clear Channel affiliates across the US. Scarlet Canary's music can also be found on Pandora, Spotify, Apple Music, and all other major online retailers.
Catch SCARLET CANARY LIVE
06/04 @ Burt's Tiki Lounge – Albuquerque, NM
06/11 @ Billy and Renees – Tulsa, OK
06/17 @ Zombiez – Amarillo, TX
06/18 @ BFE Rock Club (Insane Fest) – Houston, TX
06/23 @ The Nick – Birmingham, AL
06/24 @ Daisy Dukes – Nashville, TN
06/25 @ Rock House Live – Memphis, TN
070/8 @ Gothic Theater – Denver, CO
07/09 @ Lookout Lounge – Omaha, NE
07/10 @ The Chesterfield – Sioux City, IA
07/22 @ Rocks Sports Bar – Colorado Springs, CO
07/23 @ Ned's Bar and Grill – Albuquerque, NM
08/06 @ Trail Side Saloon – Denver CO
08/12 @ Locofest – Algona, IA
https://www.youtube.com/watch?v=f5lsracgqkI&feature=youtu.be