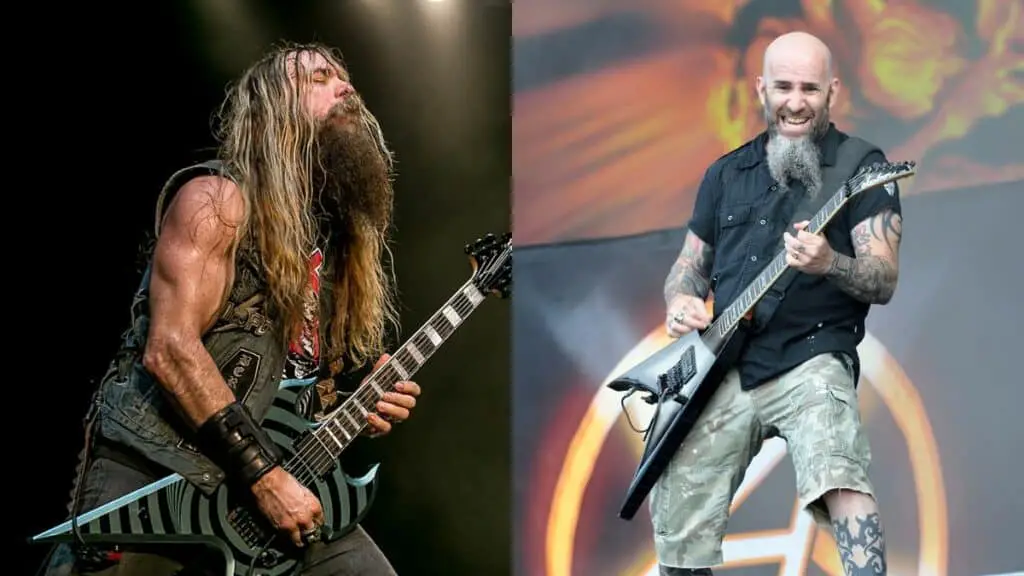 Earlier this month, the newly PANTERA lineup – distinguished by Zakk Wylde on lead guitar – made its stage debut, playing together live for the first time in 21 years.
PANTERA played their first performance at Mexico's Hell & Heaven Metal Fest, and since then they've gone on to play four more dates across South America. This included appearances at the Knotfest in Chile and Colombia, as well as a date at the Movistar Arena in Santiago.
Recently, it was discovered that ANTHRAX guitarist Scott Ian controlled Zakk Wylde's DigiTech Whammy V pedal during the band's performance of "Becoming" at their most recent show in Santiago.
"On the Panthrax tour back in 97/98 I had the most important job in the show – the Whammy pedal part in 'Becoming,'" Ian wrote on Instagram. "Under Grady's tutelage I went from Padawan to master and was given this great responsibility. 
"The other day in Santiago I was given the opportunity to perform this key task for Father Zakk," he continued. "It had been many years since I had been charged with this principal duty. 
"I swept my initial trepidation away with a swift Black Tooth and took on the job of all jobs at a PANTERA show. With a deep breath and a loosening of foot I shrugged off the years and Whammy'd away and nailed it. Thanks Grady!"