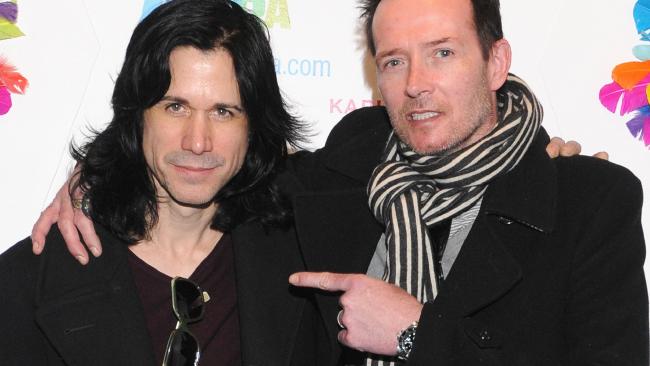 According to People, Scott Weiland's bassist Tommy Black will not face drug possession charges related to the former STONE TEMPLE PILOTS frontman's death.
Deputy Bloomington Police Chief Mike Hartley says that they never filed charges after "weighing what it would take to probe the narcotics charges against" Black.
"[The narcotics] were found in a bunk and obviously with several people residing on a bus a number of people could have potentially possessed those narcotics, so at the end of the day we decided not to pursue charges against him," Hartley told People.
Weiland was found dead on his tour bus on December 3 at the age of 48.