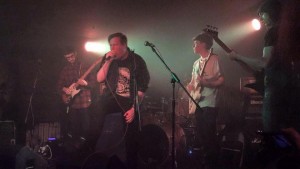 Exclusive to Metal Addicts!
Hailing from the North of Scotland, are 5 lads doing what they do best! And now, we are exclusively premiering their brand new song, "A New Dawn".
Members:
Max Bettsworth – Vocals
Cameron Dunn – Rhythm/Lead Guitar
Michael Gent – Rhythm/Lead Guitar
Johnathan Campling – Bass
Sam Jackson – Drums
Formed in 2013, they gained quite a reputable following of fans and now they have released this song as part of a following EP, which has still got to get a set release date. If you're a fan of Architects, Northlane or Hundredth? I'm fairly certain you'll love this!
Check it out below!!
Be sure to give their Facebook page a like/following!
Twitter – @abdnstanding
Instagram – stillstandingabdn
Some big things are coming from this band in 2016, so keep your eyes and ears peeled!