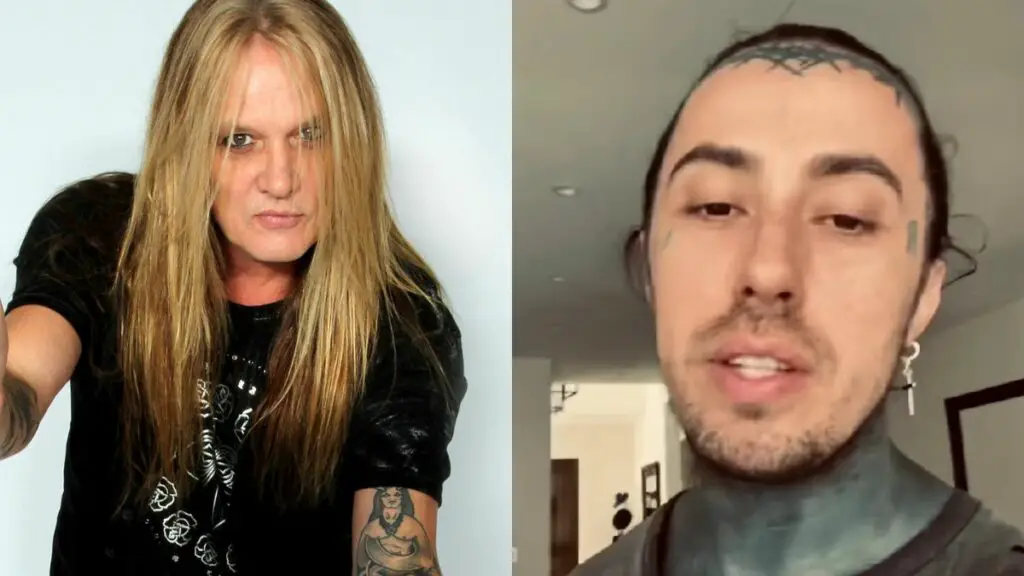 Sebastian Bach and Ronnie Radke have engaged in a war of words on Twitter after FALLING IN REVERSE decided to cancel a festival appearance due to "missing" laptops.
Just hours before band was supposed to appear at the one-day event on Saturday, September 24 at Lake County Fairgrounds in Grayslake, Illinois, Ronnie Radke and his bandmates scrapped their performance because their laptops — which the musicians use to "run" their "show" — were lost.
A couple of days later, SiriusXM radio personality Eddie Trunk slammed FALLING IN REVERSE for canceling the concert, writing on his social media: "This is astonishing .. First I heard about this I thought it was a joke to wind me up. How much longer are fans, promoters, media, just going to accept the epidemic of live rock shows… not really being live? Paying your hard earned money to see a band play 'live' that's not truly live?! And there are countless bands in 2022 that hone their craft and play live! Tons! New and old !! Including the one that subbed for them in their slot, JACKYL. No laptop needed there! This is just unreal. But at least I give them credit for being honest. Wow. I am closer than ever to launching my own band. And I can't sing or play a note .. simply amazing."
Several days later, Radke took to his Twitter to respond to Trunk, writing: "@EddieTrunk so you wanna talk hella Sh*t about laptops but go watch kiss lip sync, Steven Tyler plays the piano then half way through the song he stands on top of piano while it sill plays yet here we are acting like they all don't use tracks you f*cking idiot. Literal moron."
He also shared a video of Trunk introducing Bach's solo band at a performance, and he included the following message: "@EddieTrunk introducing @sebastianbach using tracks, both idiots talking Sh*t about me using tracks can't make this sh*t up."
It didn't take long for Bach to fire back, writing: "Wow dummy are you trying to say that you believe that I use tracks on stage? @EddieTrunk how f****** funny is this." 
Radke then responded: "There's a fake audience cheer in your intro tracks and also fake drums the f*ck you mean? that sh*t isn't real you are using a fake audience cheering as you walk out on a f*cking track hence you using tracks."
Bach then tweeted "Watch what happens when track bands call real musicians idiots," to which Radke replied:  "The f*ck is your b*tch a*s gonna do? You disrespect an entire generation of people after you that use synths laptops and backing tracks all while using a fake audience on a track as you walk out, f*ck you and f*ck Eddie trunks b*tch a*s". 
Bach later added: "It's always so much fun to show someone what the world was like before the internet existed get f****** ready. Virtual reality is so much fun until you have to deal with actual reality. In your face. Can't wait to meet you in person. Name the time and the place and I will introduce you to rock and roll in person man".
Ronnie then wrote: "What a f*cking BUMMER this man that we all once loved is literally disrespecting an entire generation of bands. You got a lot of people that grew up listening to you you should be ashamed of yourself. Sh*t changes so do people the f*ck is your problem".