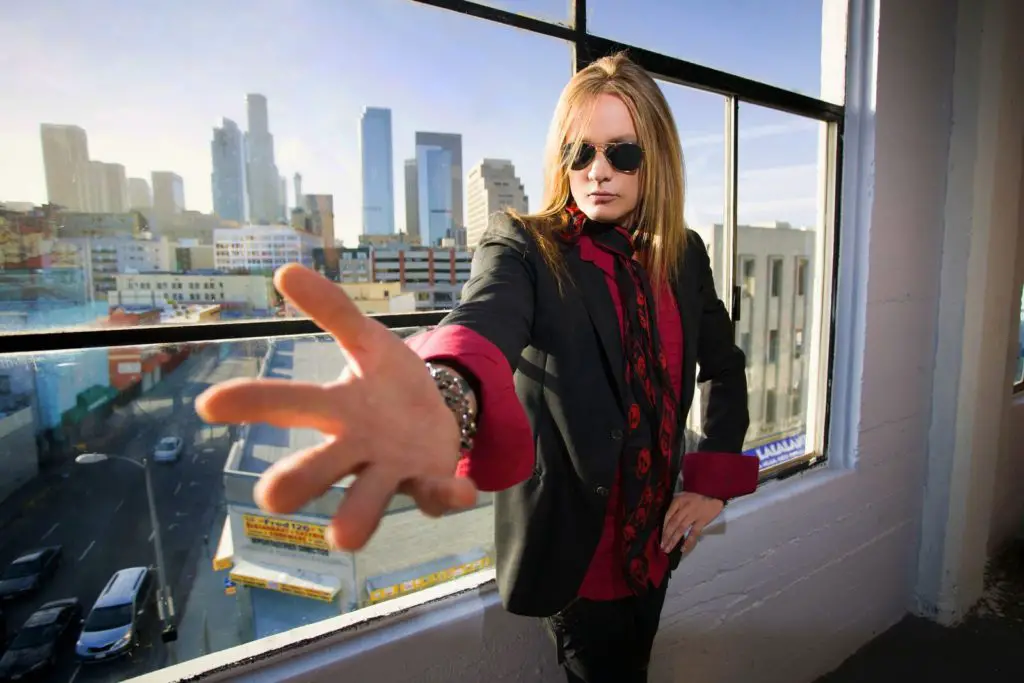 Former SKID ROW singer Sebastian Bach says that he "would do a better job" running the country than Donald Trump.
Bach made his claim in a July 8 Twitter exchange with noted practical joker Captain Janks, who wrote: "2016 was truly the worst time for American voters. What choice did we have? Trump or Hillary [Clinton]. Two hacks without an ounce of integrity."
Bach responded: "One is actually a politician for a living. The other hosted a reality TV show. The choice seems pretty clear to me"
After one of Sebastian's followers chimed in with "Sebastian, you could do a much better job," Bach came back with: "I'm actually not running for president I'm perfectly happy playing music for a living. An actual politician would do a much better job at running the country then somebody who has never been a politician before. Is this so hard to grasp for you?"
When the same person responded, "Sebastian, I was joking. I understood your tweet just fine." Bach wrote back: "Understood. actually, having said that, I would do a better job. After all my reality TV shows were better than his reality TV shows so that makes me automatically more qualified"
Last year, Back told TheRecord.com that he "voted for Hilary" in the 2016 U.S. presidential election. "I don't understand how anybody would accept a reality-show host as president instead of a politician," he said. "It's insanity. It's like starting a band and your first show is at Toronto SkyDome. You gotta build up to it."
Bach will celebrate the 30th anniversary of SKID ROW's acclaimed, self-titled breakout debut album with a U.S. Tour where he'll be performing the record in its entirety plus other songs from his celebrated catalog.
The tour will kick off in Nashville, TN on August 30th and will end in Pinellas Park, FL on November 2nd. Tickets and VIP Meet N' Greet upgrades go on sale Friday, June 7th at this location.
In a statement from Bach: "In 1989 we put out the first record Skid Row. 30 years later, people still dig the music we created in a garage all those years ago. In commemoration of this 30th Anniversary digital deluxe release, my band is going to perform the first SKID ROW record, in its entirety, on the road, LIVE this fall!
"It's going to be fun to do something that has never been done live before! We are looking forward to seeing you all for this one time event! Note: This concert is 100% live in every way! All real! All the time! No tapes! No fakes! Come and see a real rock band while they still exist! We give it to you straight from the heart 'cuz that's the only way we know how! See you on the road!"
Released in the winter of 1989, SKID ROW's self-titled record is one of heavy rock's most successful debut albums, landing in Billboard's Top 10 and going on to sell millions of copies around the world. 
The record transformed the band from local New Jersey quintet into a global phenomenon whose rebellious attitude and jaw-dropping talent set the bar and tone for rock music in the late 80's and early 90's. SKID ROW'ssingles, "18 and Life," "Youth Gone Wild" and "I Remember You," are among the decade's most recognizable rock anthems that still receive heavy airplay on radio stations across the country.
The group again achieved commercial success with its second record Slave to the Grind (1991) certified multi-platinum, reaching number one on the Billboard 200.