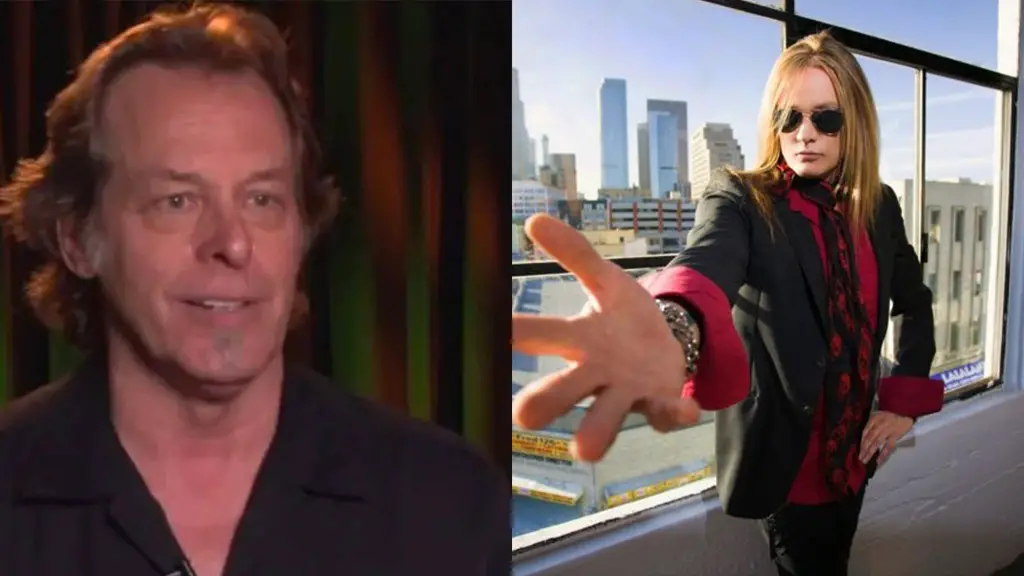 Sebastian Bach has reacted on social media to the news that Ted Nugent, who once dismissed COVID-19, tested positive for it and "can hardly crawl out of bed" due to aches and pains.
Nugent broke the news of his diagnosis in a Facebook Live stream on Monday.
"I've got an announcement to make," he said. "Everybody told me that I should not announce this.
"I have had flu symptoms for the last ten days. I thought I was dying. Just a clusterf*ck.
"I was tested positive today. I got the Chinese sh*t. I've got a stuffed up head, body aches. My God, what a pain in the a—s. I literally could hardly crawl out of bed the last few days… So I was officially tested positive for COVID-19 today."
Sebastian Bach wrote on Twitter: "Zero sympathy for Asian hate. You want to dish out hate you're going to get hate right back no problem. Zero sympathy for anyone I meet that uses the N word. For every musician like this there is a guy like me or Dee [Snider] who is not going to take it. Plus we are bigger than them.