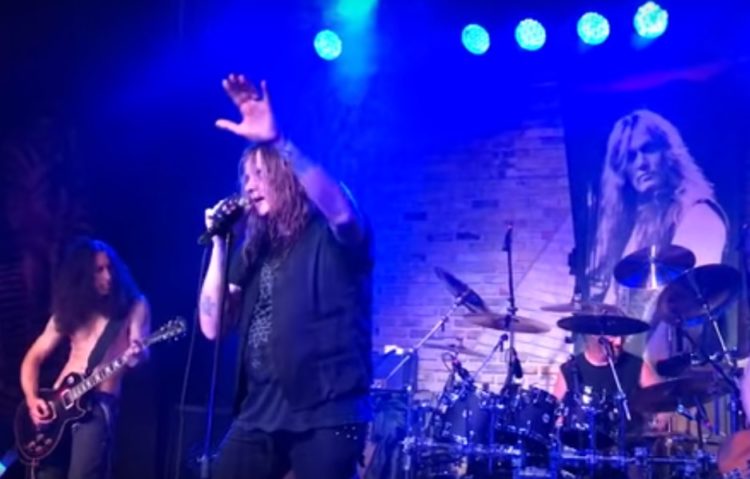 Former SKID ROW singer Sebastian Bach played a cover version of the PANTERA classic "Cemetery Gates" as a tribute to Vinnie Paul Abbott during his June 24 concert at The Pyramid Cabaret in Winnipeg, Manitoba, Canada. Fan-filmed video footage of the performance can be seen below.
According to the Las Vegas Review-Journal, sources who knew Vinnie Paul Abbott said the former PANTERA drummer had suffered "a major heart attack" when he died in his sleep on Friday, June 22 at his home in Las Vegas. He was 54 years old.
Vinnie Paul and his brother "Dimebag" Darrell Abbott co-founded PANTERA. When PANTERA broke up in 2003, they formed DAMAGEPLAN. On December 8, 2004, while performing with DAMAGEPLAN at the Alrosa Villa in Columbus, Ohio, Dimebag was shot and killed onstage by Nathan Gale. He was 38 years old.
Since his brother's murder, Vinnie Paul released several Dimebag-related items through his Big Vin Records label, including DVDs and the paperback book "He Came to Rock". Vinnie later said that the Dimebag-related releases weren't an attempt to cash in on his brother's tragic end but rather a way to keep Dimebag's legacy alive and well.