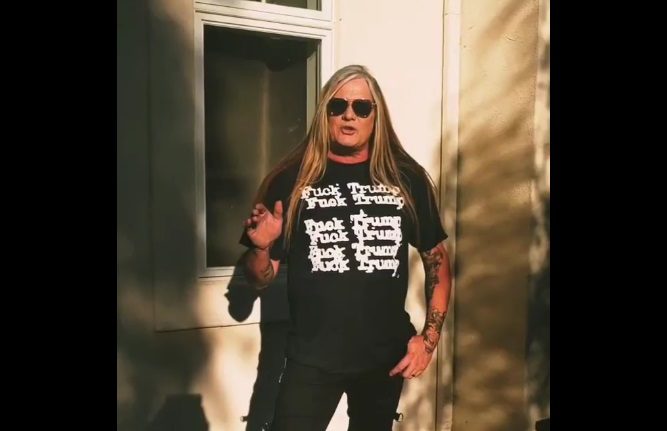 Former SKID ROW frontman Sebastian Bach has thanked U.S. president Joe Biden for "giving us back rock and roll."
Yesterday, Bach took to his Twitter to share an NBC News article about a Florida concert promoter who is charging $18 for tickets to people who are vaccinated and $1,000 to those who are not. 
Paul Williams of Leadfoot Promotions in Tampa Bay came up with the idea as an incentive for people to get vaccinated. Bach wrote in an accompanying message: "18 + life you got it. Thank you beyond words to @POTUS @JoeBiden for giving us back ROCK N' ROLL. Never has a #vote for #science meant more."
After one fan asked Bach if this is the longest he has been off the road in his adult life, he responded: "Believe it or not I have actually been on the road for the last couple of weeks now! Just can't tell you where or why".
Biden administration has said that more than half of the country's adults are now fully vaccinated against the coronavirus.
"Now 51% of America adults have been fully vaccinated, 75% of seniors are fully vaccinated, leaving nobody behind," Biden said this past Friday. "Black, white, Hispanic — across the board, they've been getting their vaccinations."