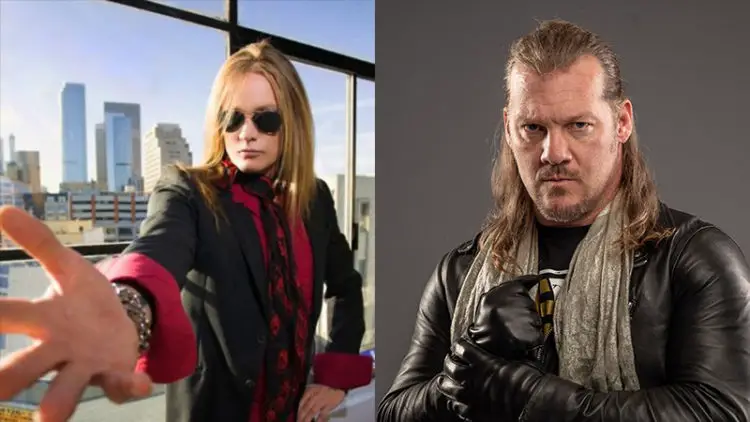 Sebastian Bach says that he has been "trying to get a response" from Chris Jericho days after he accused FOZZY singer of using pre-recorded vocal tracks during live performances.
Everything started yesterday (July 15) after one fan commented on Twitter that Jericho "is starting to look like" the former SKID ROW singer.
Then Bach weighed in: "Every single day for the last two or three years somebody tells me this."
A day later, Jericho challenged Bach to a "singoff" with "no effects, no tuning, no bullsh*t" in response to Sebastian's allegation that he "mimes to a tape" during FOZZY's live shows.
Just yesterday, Jericho posted a video on Twitter where he sings SKID ROW's "Youth Gone Wild" from the band's 1989 self-titled debut album. That video can be seen here.
Earlied today, Bach reacted to Jericho's "Youth Gone Wild" attempt, writing in a since-deleted tweet: "What does someone have to do to get a response out of the most amazing singer of all time @IAmJericho ? I have been trying to get a response from this vocalist who is so much better than I am, just ask him he will tell you." 
Bach also included a screenshot of what appears to be his text messages to Chris which went unanswered. In the texts, he writes: "Hey man do you ever suck! Nice video online what a complete joke."
"You are one complete talentless f**k. Get your own s*** and quit copying mine. Badly
"Your singing sucks. You should stop singing for the benefit of all mankind
"Is this still your number p*ssy? I accept your challenge to a singing match if you accept my challenge to a whooping your f****** a—s match
"Believe me it won't be much of a match unless you bring like a phonebook to stand on or something you fuxkin p*ssy
"You are such a joke I can't wait to kick the s*** out of you just for fun
"Hey shrimp why don't you text me back you f****** a******?
"P*ssy"