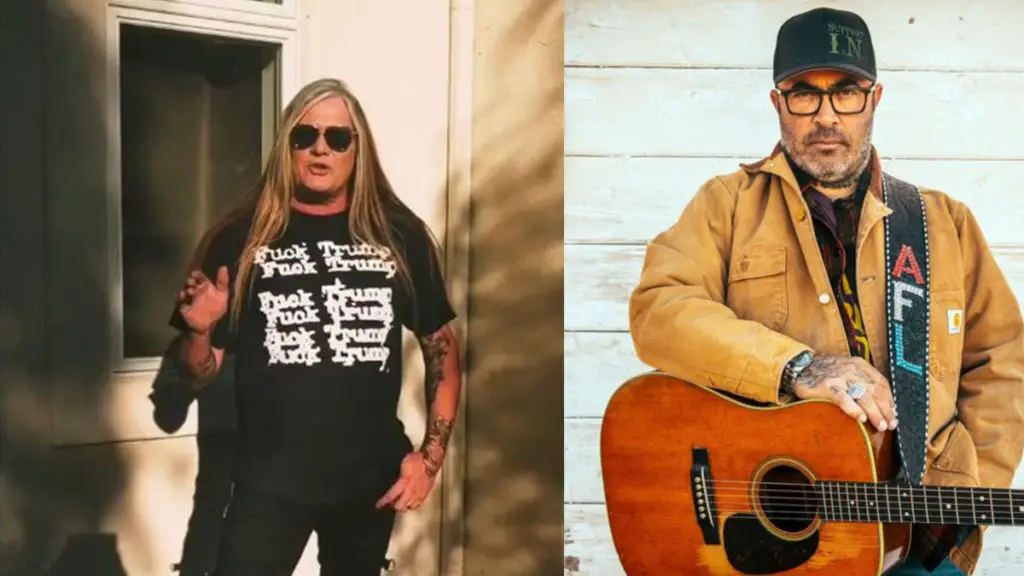 Sebastian Bach has slammed Aaron Lewis after the STAIND frontman urged his fans to chant "F*ck Joe Biden" during a recent concert in Pennsylvania.
During his September 25 performance at The Pavilion at Montage Mountain in Scranton, Lewis called on the crowd to follow him in the expletive-laden chant against the president.
Lewis has frequently made his feelings known about the current U.S. President and democrats and liberals in general, wearing shirts, hats and more that have had derogatory remarks towards Biden.
In a new interview with, Ultimate Classic Rock, Bach, a vocal critic of Donald Trump who publicly supported Biden ahead of the 2020 presidential election, addressed Lewis's actions, said: "I just think for any meathead ignorant musician that wants to get their crowd chanting 'F*ck Joe Biden', anybody who wants to do that, I can say f*ck you and your band. And f*ck the guy that came before Joe Biden, and I don't need to speak about him anymore.
"Joe Biden is an old man who has nothing but good intentions for the country," he continued. "And there's nothing to not like about him. He's trying his hardest to get us back to normal instead of the sh*t show that took away rock and roll from us in 2020 and our kids' school and everything that we know about America.
"Joe Biden has made America great again, and he's constantly under attack for no reason. For what reason?
"All I want is for things to go back to normal. I hope that happens. That's all I want. That's my only objective.
"As soon as Joe Biden was elected president, I never mentioned the other guy ever again," he added. "If you look at my Twitter, I flicked the switch. I go, 'I'm f*cking done with that sh*t.' 'Cause that's not who I am. I'm not out to be having political headlines with my face next to 'em all the time."
Bach also took aim at the COVID anti-vaxxers in the U.S., saying: "I don't understand why somebody would take a vaccine for polio but they won't take a vaccine for COVID. What's the f*cking difference? You don't like this disease, but you're okay with this disease. I don't get it. I don't understand."