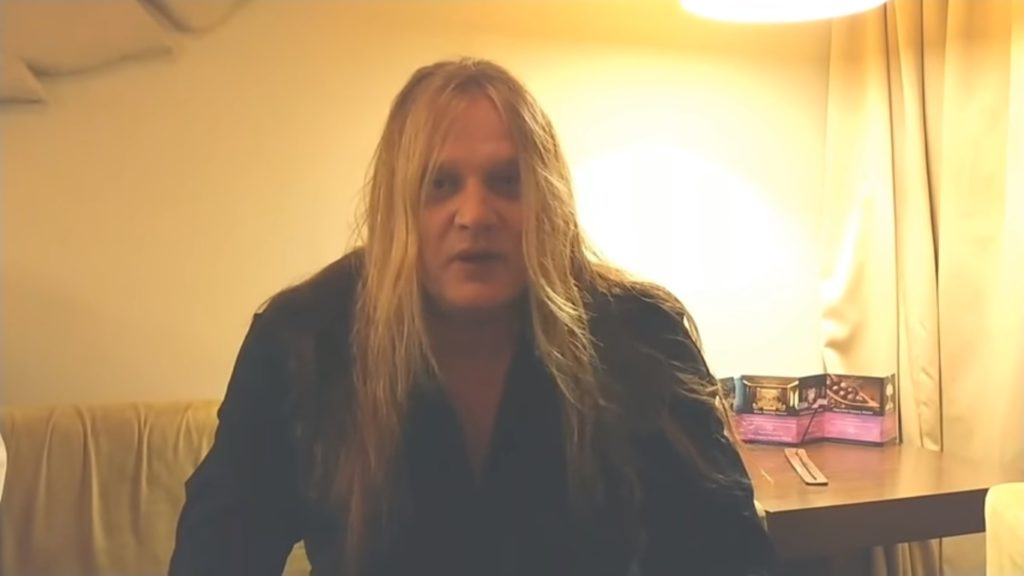 Former SKID ROW singer Sebastian Bach has implored his fans to vote in the mid-term elections, saying that our "planet is in peril" due to climate change.
A victory for the Democrats over the incumbent Republican majority could make life harder for President Donald Trump, who may find it more difficult to pass bills through Congress.
On Monday (November 5), Bach uploaded a two-minute video to his social media in which he urged everyone to vote for officials who will help protect and preserve the environment, push for changes on gun control and denounce racism.
The singer said: "Hey, how's it going? Greetings from the Dominican Republic. We are excited to play a show tomorrow with Bret Michaels, right on the ocean. But one thing is really sticking in my brain, and I have to say something about it. And that is, of course, tomorrow is election day in America. Tuesday is the big day — November 6th. I voted by mail a couple of weeks ago."
He continued: "I just want anybody watching this… if you care about the health of our planet; if you care about having a safe, happy place to live in; if you care about standing up to white supremacy; if you care about common-sense gun control, so our kids feel safe in their schools, so we feel safe going to a movie or a concert; if you care about any of those things, you must vote Tuesday, November 6th — tomorrow.
"If anyone watching this on my Twitter feed or whatever doesn't think it's important, I'm reading articles saying that this is the last generation that can save nature. The planet is in peril; every year gets hotter.
"And the last thing I just wanna say is think about kids — think about your kids; think about all the kids around the world. We're not gonna be here 40 years from now — none of us, if we're adults — but kids will have the world that we leave to them, and it's our responsibility as adults to leave them the best world that we can."
Bach added: "So vote if you believe in democracy, if you care about the future of this planet or if you care about the children on this planet. Vote — just do it."
https://youtu.be/cqL4xDf99NE