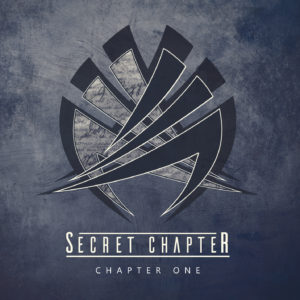 Here we do have an intriguing band. Secret Chapter with "Chapter One" take the fan to a unique experience through the variations and diversity of Heavy Metal. The mix the bands does within the world of heavy music is compelling. I am not really sure, but I guess it is the first time I sense a band that mix Epic Old School Heavy Metal with Power Metal and generous doses of Pop Metal, or Heavy Pop how it was called in the past. I mean, I have heard some of them, but Secret Chapter have the glory of making an album full of them. First track "Baptized in Ecstasy" is exactly this blend. An interesting fact about is that it goes in a decrescendo – the very oppostite of a crescendo. First track is in a pace, and vigour, that is slowly coming down thoughout the album. Adrenaline goes in the same direction. The same happens to the Power Metal features which are replaced by Pop Metal features. Nobody's perfect.
Secret Chapter explore a good idea that is to give more strength to the once called Pop Metal giving it more power, speed, and heavyness. The addition of symphonic and classic features that belong to Power Metal gives "Show Me the Road" an interesting taste. The Pop feature comes with the chorus. "Show Me the Road" is a track that could have been part of Deep Purple's "Perfect Strangers" era undoubtedly. Or even more, part of Yngwie Malmsteen "Rising Force" era. Note that classical features are also very strong to those efforts as well. At the same time, there are vigorous and powerful tracks as "Human Centipede" that reminds us all the power and the glory needed in a Metal effort.
From the fifth track "Heavy Metal Love Affair" on "Chapter One" goes losing part of the vigour and strength it showed in the beginning. "Heavy Metal Love Affair" could be in any Winger or Bad English album from the middle 1980s. It sounds much as any Whitesnake's ballad from 1987's self-titled album which, by the way, sold millions.
Ok, "Chapter One" is an album full of good ideas and great musicians. Its only porblem is the downhill it gets from fifth track on. Same pace sustained, it would be a remarkable album.
Secret Chapter "Chapter One" was released on October 18th via Crime Records.
Track Listing:
Baptized in Ecstasy
Show Me the Road
Human Centipede
One Night Ain't Enough
Heavy Metal Love Affair
The Great Escape
Sin City
Introspection
Enemy Inside
Blaze
Heavy Metal Love Affair [Radio Edit]
Everyone's a Star [TNT Cover]
Watch "Blaze" official lyric video here: