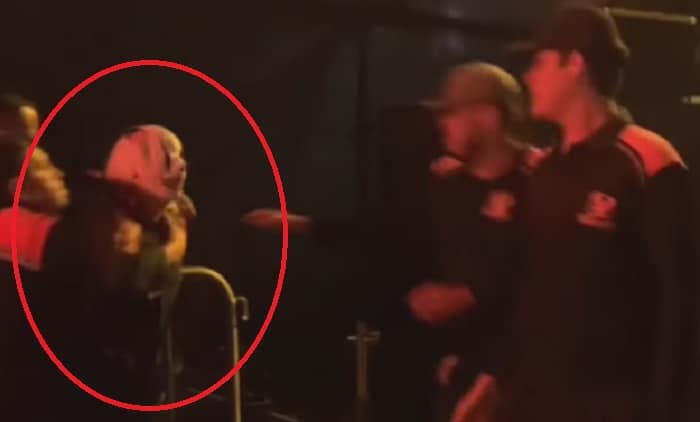 While SLIPKNOT's masks may look cool, they can sometimes cause adverse consequences, as was the case at the band's recent show in Guadalajara. Percussionist Michael "Tortilla Man" Pfaff was nearly thrown out by security after incorrectly being identified as a fan attempting to storm the stage.
A fan from front row captured the video, and wrote (in Spanish, but translated via Google Translate): "Security tries to stop a fan who wanted to go on stage, but it turned out to be a member of SLIPKNOT."
The security guards were prepared to kick Tortilla Man out of the venue as if he were a troublemaker trying to get into the SLIPKNOT's territory. This actually happened earlier this year, so there is precedent for that kind of behavior.
The Knot's newest member managed to convince security that he was a part of the band after a few seconds and they allowed him back onstage while Shawn "Clown" Crahan stared down at them with an odd look.
Tortilla Man himself saw the video on Instagram and left a comment offering an explanation of why he was down there in the first place. "I'm not mad…security doing their job!," he wrote. "I was just trying to get to the Maggots that couldn't see me. Maggots4life."